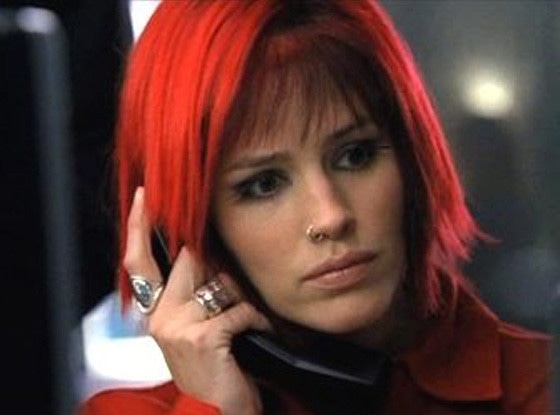 ABC
Not gonna lie, ever since JJ Abrams said he didn't envision more Alias happening, it's been a dream we true fans have refused to let die. Because how can we live in world in which there will never be more Sydney Bristow? Is this the world we want for our children, for our grandchildren, and moreover, for the obsessive Alias fans who still slap on red wigs from time to time as a confidence boost in the privacy of their own closets? (Ahem. No regrets.) 
Well, guess who also now feels that an Alias reboot would be a very good thing? "Spy Daddy" himself, Victor Garber!
Sure, he just signed on to The CW's Legends of Tomorrow (which looks fantastic, by the way), set to premiere this fall, and we're all for that, but Victor, who still has remained very close with Bradley Cooper and Jennifer Garner, also told me the idea of doing more Alias popped into his head just the other day. When he was hanging out with his good friend Jen. (Whose real wedding he officiated in 2005—take that, Ronnie and Caitlin. #Neverforget)
"I actually just was with Jennifer yesterday," Garber told me at the CW's upfront presentation, "and thought, 'You look so beautiful, we should do this again.'"
"I wish that could happen but it won't," he says of a reboot. But then adds: "Never say never…."
Well, if you insist...
Press play on the video below to what else Garber has to say about Alias, his good friend Bradley coming back to TV, and his role as Professor Stein/Firestorm on Legends of Tomorrow. 
Watch:
Spy Daddy Wants an "Alias" Reboot!