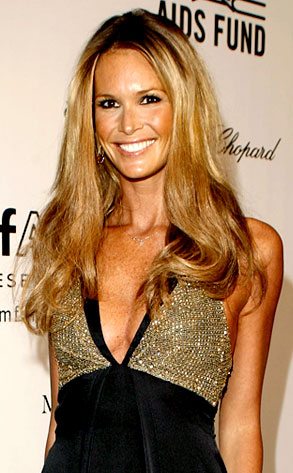 Jeff Vespa / Getty Images
Intimates is the name of Elle Macpherson's underwear line—it does not describe her relationship with Brian Burgess, according to the former supermodel.
The Australian beauty has threatened legal action against any media outlet that picks up on the rumor that she and pal Burgess—a convicted drug trafficker who served time Down Under—are anything more than platonic mates.
"Miss Macpherson emphatically denies that there is any romantic association between her and Mr. Brian Burgess," her attorney said in a statement Monday.