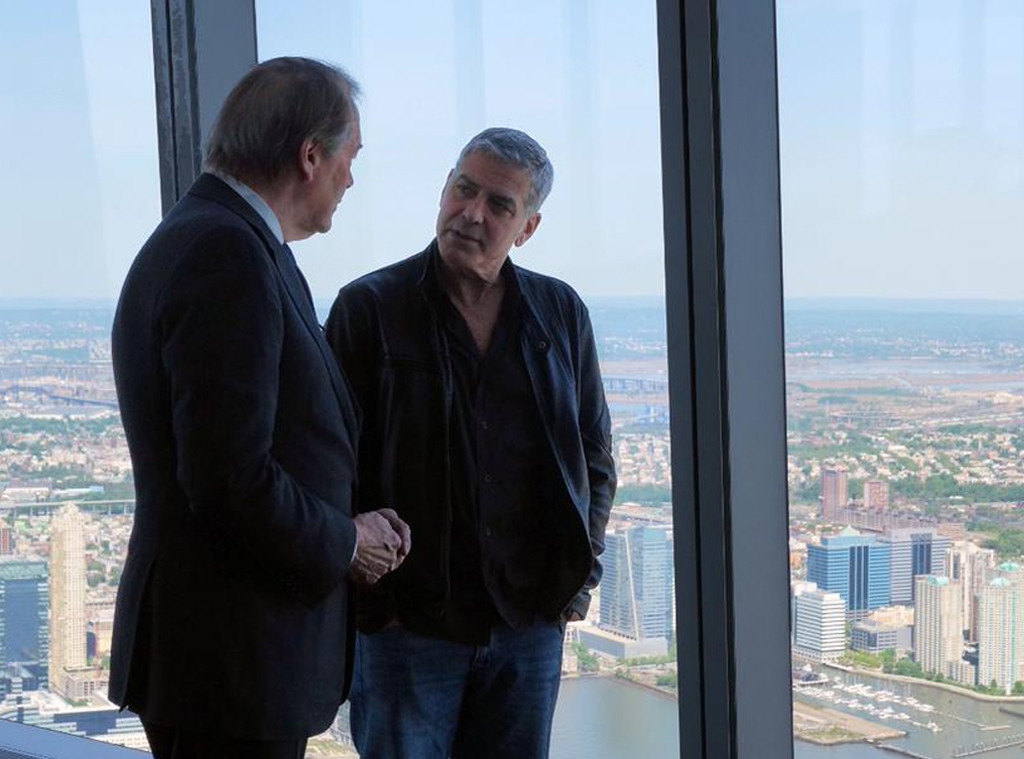 CBS
George Clooney's engagement to Amal Clooney was a surprise to many—including the bride-to-be!
During an interview with Charlie Rose for CBS This Morning, the Tomorrowland star recalled the 2014 proposal, which was "completely unexpected" by his human rights lawyer love.
"When I asked her, you know, we'd never talked about it....there wasn't like a, 'Maybe we should get married' [conversation]," he said. "I dropped it on her!"
He popped the question at home, and had even "cued up a playlist" of some of his aunt Rosemary Clooney's songs. Amal (then Amal Alamuddin) surely appreciated the thoughtfulness of it all, but the whole will-you-marry-me thing took a moment to sink in!
PIERRE TEYSSOT/AFP/Getty Images
Poor ol' George, now 54, was there on bended knee, eagerly awaiting a response. "I asked her, and she just kept saying, 'Oh my, God,' and 'Wow,' and we just sat there," he said. "And finally, I just said, 'Listen, I'm 53 at the time, or 52 at the time, I think [he proposed prior to his birthday last year, so he was indeed 52]. I said, 'I've been on my knee for about 28 minutes so I gotta get an answer out of this because I'm gonna throw a hip out!"
"I might not be able to stand back up," he added jokingly.
Of course, Amal said yes. Some people questioned the famed bachelor proposing after just seven months of dating, but as George told Charlie, "I knew fairly quickly that I wanted to spend the rest of my life with Amal."
When you know, you know! The twosome have "vowed to try never to spend a week apart," according to Charlie, who recalled getting an email from George shortly after his wedding that said, "I've never been happier. You can't imagine."
So what's changed for George now that he's got a missus to share his life with? There are the "obvious things," like less closet space, he joked, but more seriously, the Oscar winner now has "someone who I can talk to about anything, and someone who I care more about than i've cared about anything. It's nice."
Tomorrowland hits theaters Friday.