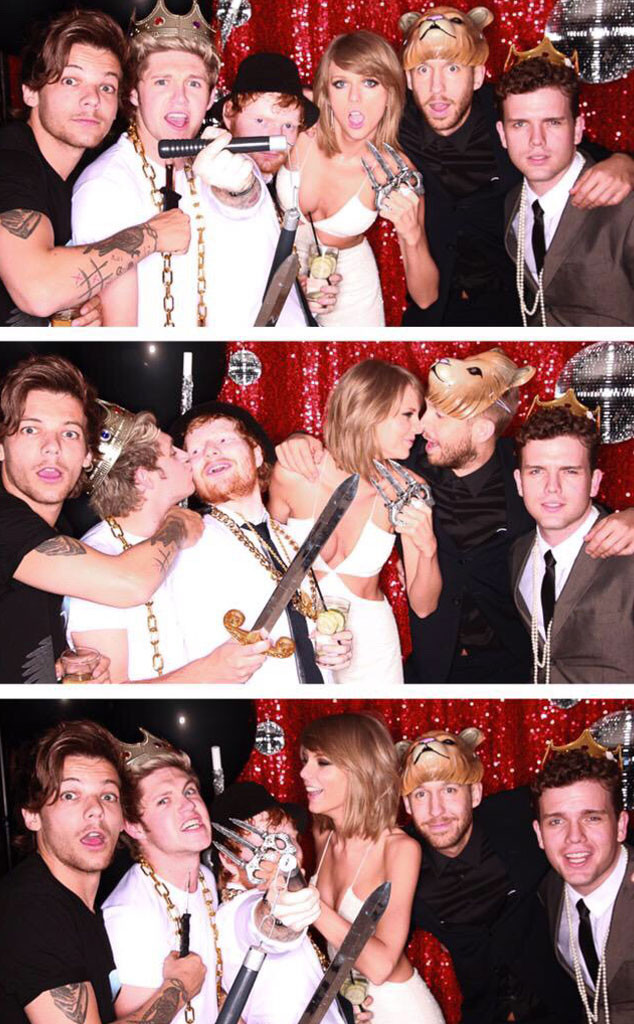 Twitter
Is there "Bad Blood" between Taylor Swift and Harry Styles?
After racking up eight wins at Billboard Music Awards in Las Vegas Sunday, Taylor and her musical BFF Ed Sheeran threw a star-studded party for the event's fellow attendees. Taylor's boyfriend Calvin Harris showed up, of course, as did Adrian Grenier, David Guetta, Fifth Harmony, Jennifer Lopez and Pentatonix, among others. One Direction's Niall Horan and Louis Tomlinson also posed for a picture with Swift that night. Given Taylor's romantic history with Harry, his absence didn't go unnoticed. "Harry didn't stay in Vegas after the awards, so [he] didn't attend any after-show party," the boy band's rep told E! News Tuesday. Interestingly, it was Taylor's brother, Austin Swift, who shared the snapshot on social media.
Harry dated Taylor briefly from 2012 to 2013, and it's believed that he inspired several of the song's on her latest album, 1989, including "Clean" and "Out of the Woods." (Swift's policy is to never publicly identify who inspired her lyrics.)
So, what's Harry doing in L.A.?
A source tells E! News he had dinner at Ysabel with Ed and Courteney Cox Monday.