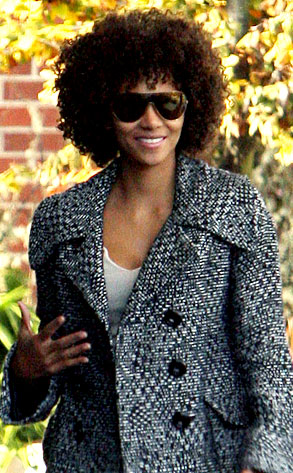 INFphoto.com
• Halle Berry's got new hair! She looks pretty into it, and we're pretty into it, so we all win here.
• Jennifer Love Hewitt is going as Angelina Jolie for Halloween, she plans on looking "really sultry and really drop dead gorgeous."
• Diddy is in the new issue of L'Uomo Vogue just chilling with his twin girls who happen to be naked and wearing bowties on a fur rug. Yeah, it's kinda weird.
• Walking around on a beach shirtless is Zac Efron's way of saying "Thanks for seeing HSM3 this past weekend, guys, now here's what they wouldn't let you see."
• Naomi from the new 90210 has decided to become the new Jessie Spano, which is cool but we're not that interested in a Saved by the Bell update either.
• Bill Cosby is a good way to end a day full of too much sad news.