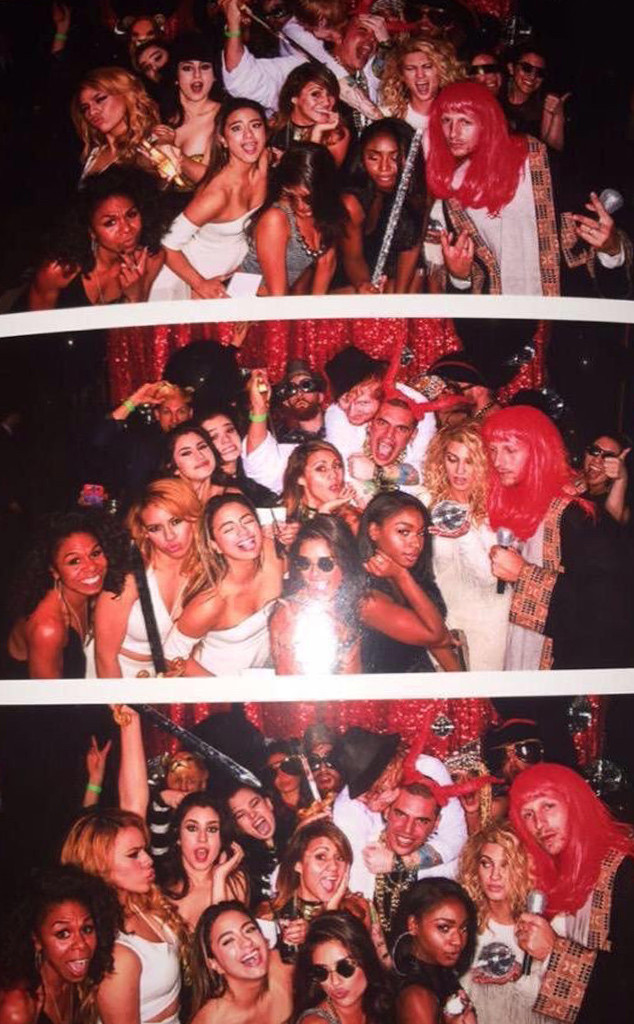 Tumblr
First of all, how do we get an invite to one of Taylor Swift's parties? No, seriously.
Secondly, this big winner (T.Swift walked away with eight Billboard Music Awards last night) is one sneaky lady! The blond beauty and a number of her famous friends hit the photo booth at an epic awards show after-party in Las Vegas last night that was hosted by both Swift and her pal Ed Sheeran.
And if you put on your detective glasses, you'll come across something very interesting.
To the naked eye, this looks like your average photo booth picture with people like Ed Sheeran, the members of Fifth Harmony and other stars having an amazing time (the FOMO is real right now), but focus on the middle picture, upper right hand corner.
Do you see it?