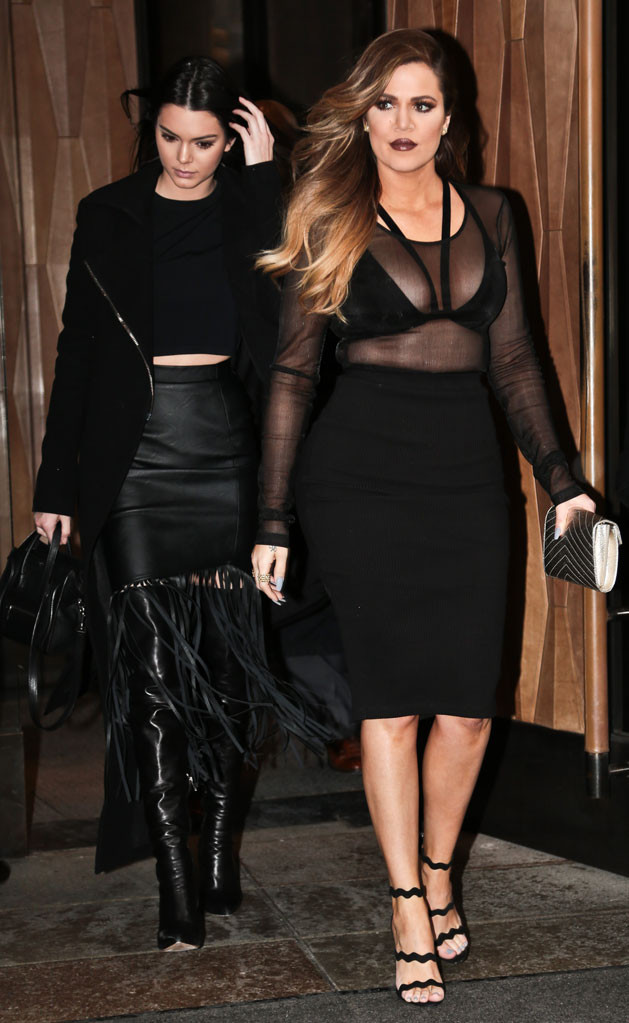 NIGNY/Splash News
It seems like every famous woman in Hollywood appeared in Taylor Swift's music video for "Bad Blood"...except Kendall Jenner. As a member of T.Swift's powerhouse crew, we were surprised to see—or not see—the Keeping Up With the Kardashian star in the highly anticipated video, but now we know why!
A source tells E! News exclusively that while Kendall was invited personally to appear in the star-studded video, she just "couldn't do it because she had an out-of-town commitment on shoot day."
The source adds, "She was bummed she couldn't but loved the video."
The FOMO must have been seriously real because after finally seeing the video after countless posters, it more than met our expectations! But Kendall's absence is understandable—a prior commitment is a prior commitment!
However, fans might have been disappointed to see that Khloe Kardashian was also absent from Sunday's Billboard Music Awards. Sadly, her absence is for a much sadder reason. Khloé originally had been scheduled to introduce Kanye West along with Kendall and Kylie Jenner but pulled out at the last minute after learning of rapper Chinx's death.