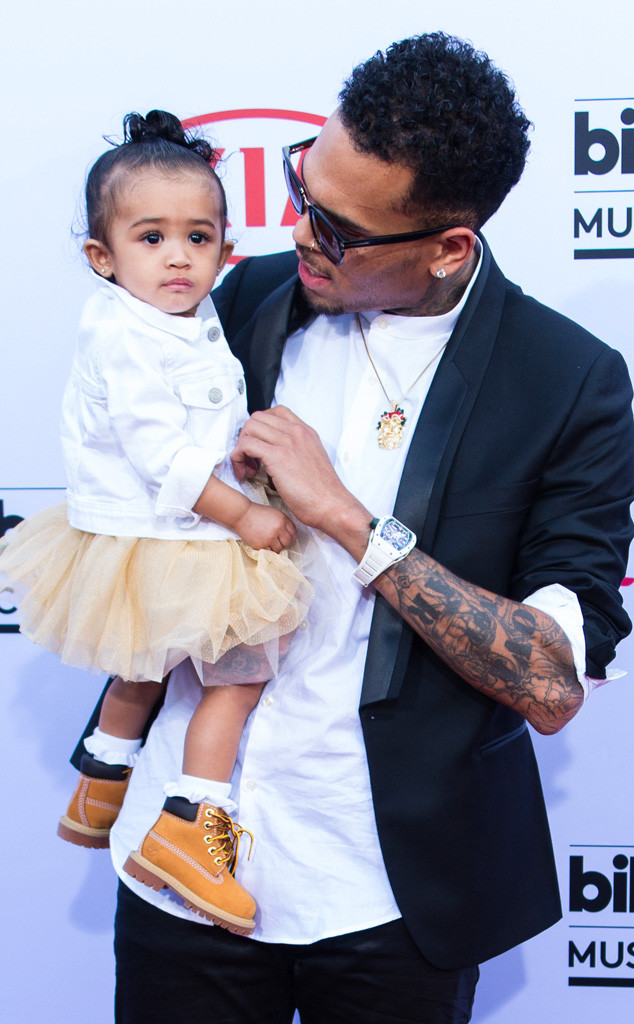 London Entertainment/Splash News
Such a cute father, daughter moment!
Chris Brown brought along a very adorable and special date to the 2015 Billboard Music Awards Sunday night. Yes, we're talking about his sweet 11-month-old daughter Royalty.
Carrying the young family member in his arms, Chris was sure to turn heads as his little one checked out her star-studded surroundings.
Royalty has plenty to be proud of thanks to her daddy's three nominations including top R&B song for "Loyal" featuring Lil Wayne, French Montana, Too $hort and Tyga, as well as top R&B artist and top R&B album for X.
Looking chic as can be, the young fashionista rocked a golden colored tutu paired with a white fitted jacket and some little Timberland kicks. It's safe to say she got her style from her daddy!