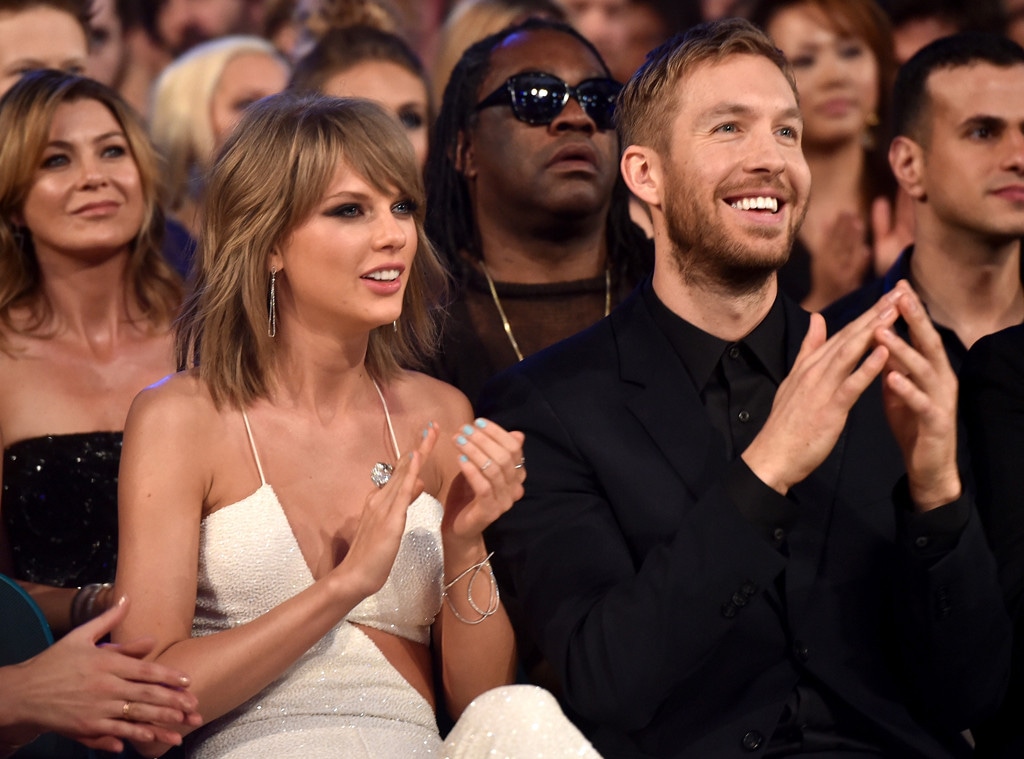 Kevin Winter/BMA2015/Getty Images for dcp
Never trust the biggest names in music when they travel to Las Vegas.
Dozens of pop stars, rappers and other performers came together Sunday night at the 2015 Billboard Music Awards where they helped celebrate the biggest hits of the year.
As expected, some familiar faces got viewers talking for all kinds of wild and crazy reasons. Whether it was revealing fashion choices (Oh hey there Jennifer Lopez) or naughty dances (we see you twerking Nicki Minaj), there was plenty to talk about in Sin City.
For those who missed the three-hour special hosted by Ludacris and Chrissy Teigen, we've got you covered. Here are five must-see moments people will be talking about all day today!
1. Power of Words: Even though Sam Smith was unable to attend the big show because of a recent vocal cord surgery, the "Stay With Me" crooner couldn't help but thank fans for his award in the loveliest way possible. In ode to Andrew Lincoln in Love Actually, the 22-year-old didn't speak a word as he let the audience read his cue cards. "It's times like this that I realize how lucky I am to have you in my life," one read. "Can't wait to get this surgery out of the way so I can sing my ass off for you again."
2. 1D United: Rest easy, Directioners. There is no bad blood within the One Direction group. After walking the red carpet as a foursome, Harry Styles and the guys accepted their first of many awards including Top Duo/Group. But instead of just thanking the fans, Liam Payne gave a special shoutout to "our brother Zayn" who they believed deserved recognition. "Obviously, it's a difficult thing to talk about," the band told Giuliana Rancic before the telecast. "He's sharing the experience with us even though he's not here."
A much lighter moment happened later in the show when Liam tried to thank the audience after an award. After his mic went out, the boys had a huge laugh at their friend's expense. Trust us: Just watch! 
3. PDA at the BBMAs: Well look at you Taylor Swift and Calvin Harris. They may not have walked the red carpet together. But every time the "Shake It Off" crooner went onstage to accept an award, she just had to lean in for a hug (and sometimes a kiss) from her not-so-rumored boyfriend. If this doesn't make things official, we don't know what does. Go you, T. Swift.
Ethan Miller/Getty Images
4. Rap What?!: We don't think we're hard of hearing, but we practically missed all of Kanye West's performance Sunday because ABC decided to bleep out so many moments. What we did see with our own two eyes was lots of fire, smoke and a dancing J.Lo in the audience. And yes, we heard a few snippets of "All Day" and "Black Skinhead." Way to close the show with a…bang?
Watch:
Rita Ora Takes a Major Red Carpet Risk!
5. Rita's Reveal: Watch the wind, girl! While walking the red carpet, Rita Ora found herself holding her dress tight to avoid a wardrobe malfunction. "Well I just thought I would go a little naked," the singer joked to E! News. "There isn't really any [undergarments]. I didn't really think that far. I'm just going to have to pray to the Lord that we're going to be okay." Rest assured, fans. Rita's prayers were answered.
For more from the 2015 Billboard Music Awards, watch E! News tonight at 7 and 11 p.m.