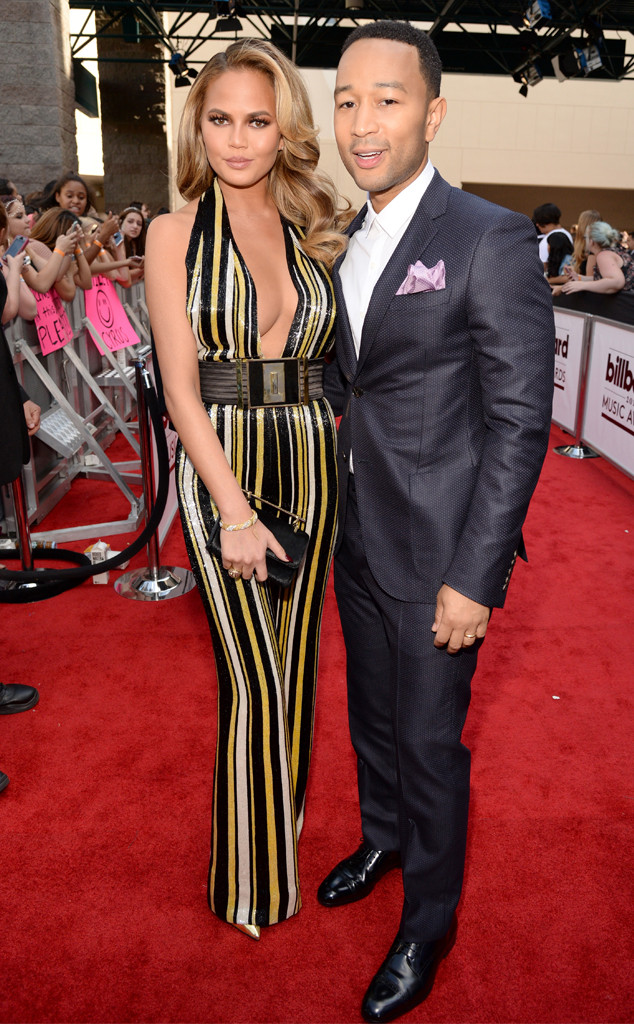 Kevin Mazur/BMA2015/WireImage
Chrissy Teigen may be hosting one of music's biggest awards show.
But instead of freaking out about what could go wrong, the supermodel decided to focus on far more important things. It's all about the beauty routine, obviously.
"I got a spray tan the other night, which is on my palms," she revealed to E! News on the 2015 Billboard Music Awards red carpet. "It matches John's hands as well because he was touching my breasts apparently in the middle of the night."
So much for the saying what happens in Vegas, stays in Vegas.
"That's what happens when married couples sleep together," John Legend added with a smile on his face.