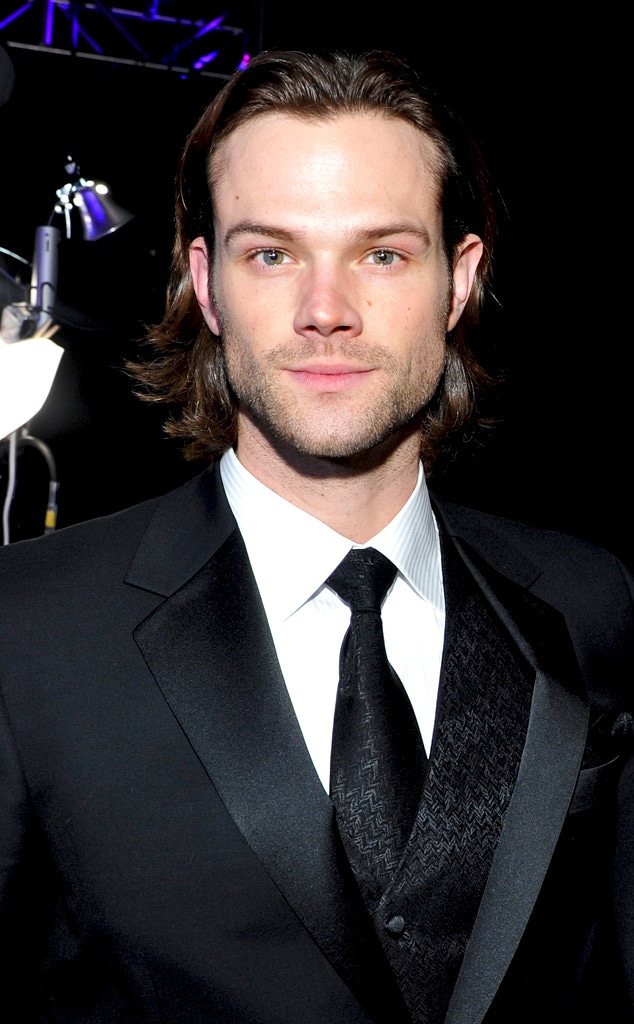 John Sciulli/Getty Images
UPDATE: Jared Padalecki's manager has released the following statement to E! News:
"Jared wanted everyone to know he loves meeting his fans around the world and was very upset at having to cancel his trips to Rome and Australia.  Jared has pushed himself to his limits and is suffering from exhaustion.  His SPN family is so important to him, and he asks that they Always Keep Fighting.  At this time he needs to be home with his family.  He's doing better already and is excited about shooting Supernatural season 11 this July.   For now he's taking a break, but is so appreciative of his fans, and sees and feels their love and support."
________
While it's unclear what the actor is going through at this time, Padalecki did reveal that he's dealing with personal issues and that is the reason behind having to cancel his appearances at upcoming Supernatural fan conventions in Italy and Australia.
"Dear #JIBCON and #AHBL6. I am in desperate and urgent need of my family. I am so sorry to tell you this but I must head home," he tweeted on Friday.
"I need all of the love I can get right now. Please please give me a few seconds of your time and write me. #AlwaysKeepFighting," Padalecki continued.
His Supernatural co-star Jensen Ackles was quick to come to his bromance partner's side. "@jarpad get some rest, my brother. I got ur back...Always. #AlwaysKeepFighting #SPNfamily," he wrote on Twitter.
Ackles also addressed the situation at the convention, telling fans, "He's a big guy with a big heart and sometimes he just doesn't know when to stop giving himself and he gives himself a lot to what he does, he gives himself a lot to you guys and he gives himself a lot to his family, friends, work and his job. Sometimes you just need to get home and rest with your family. That's what he's doing."
"I, in the past, have had my own struggles of not [being] so happy with where I am in life, which is strange and I think it goes to show," Padalecki—who launched an "Always Keep Fighting" T-shirt campaign to raise funds for To Write Love on Her Arms, a nonprofit organization that supports people struggling with depression, addiction, self-injury and suicide in March—told Variety.
"Maybe a lot of people don't know this, but Season 3 [of Supernatural], we were shooting an episode, and I went back to my trailer to get changed and just kind of broke down."