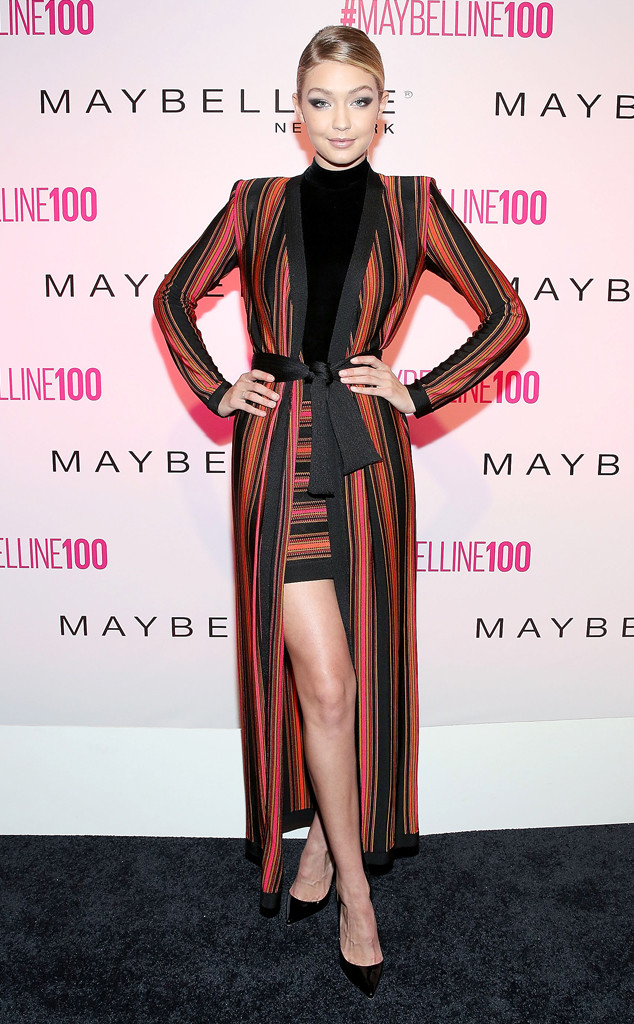 Mireya Acierto/Getty Images
Bikinis aren't the only things ladies should be excited about this summer.
Instead, the hot months ahead could also be the perfect time to switch up that makeup style you've been rocking perhaps just a little too long.
We caught up with the new face of Maybelline, the one and only Gigi Hadid, where we talked about all things beauty. As it turns out, the 20-year-old had some serious tips we can't ignore.
"Normally, I'm a foundation and mascara person," she shared with E! News exclusively while celebrating Maybelline New York's 100th anniversary. "I never go too much. I would say less is more."
Such was the case when she stepped out in a colorful outfit from Balmain while completing her look with a "bold eye."