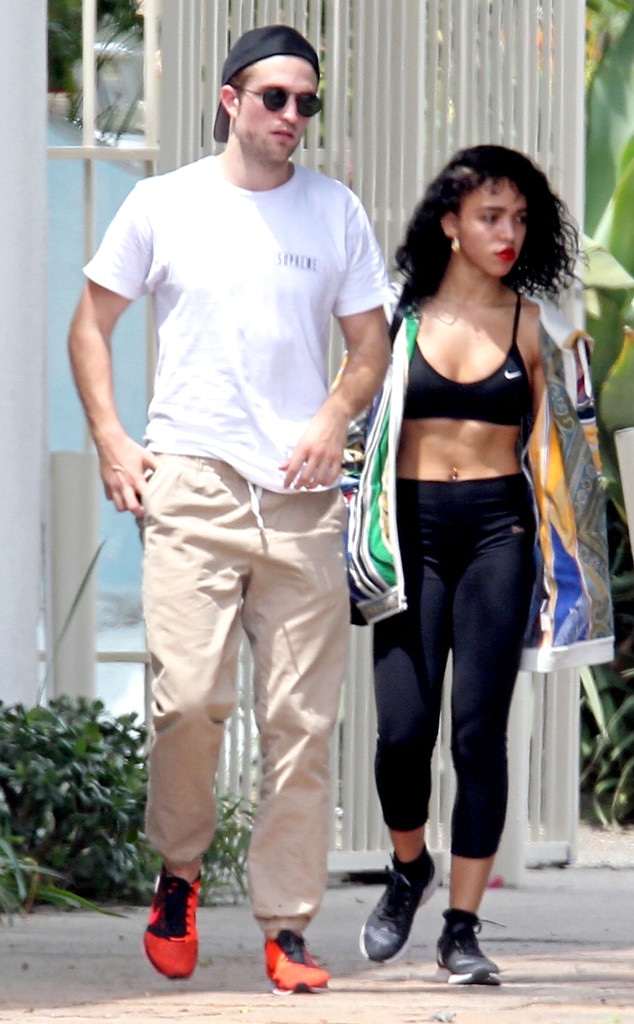 PacificCoastNews
FKA twigs is just trying to make it as an indie music performer, but her relationship might be getting in the way of that.
The eclectic and experimental R&B singer opened up to the New York Times about her upcoming, sold-out show, Congregata, and how her career has been affected by her relationship—and now engagement—to Twilight star Robert Pattinson. The 27-year-old was thrust into the spotlight as soon as she stepped out with R.Pattz for the first time and hasn't left it since, which is something she wasn't used to beforehand.
"It's really hard—I can't begin to explain how awful it is," she said of the constant paparazzi. "It makes you want to just stop everything sometimes. It makes you want to smash your face into the mirror."
Despite her staunch negative feelings about the consequences of such a high-profile relationship, twigs insisted that she is incredibly satisfied by her relationship with Pattinson. "I didn't see my life going this way at all," she said of everything that has happened to her over the past few years. "But it's worth it. I'm so happy."
Larry Busacca/Getty Images
She also told the publication that in addition to her constant scrutiny since becoming the Water for Elephants actor's better half, she has also experienced a new level of racism on social media. The bi-racial performer told the NYT, "It's relentless."
"There's no amount of songs I can sing or dances I can dance that will prove to them I'm not a monkey."
One thing she is certain about, however, is that nothing, not even the constant scrutiny, will get in the way of her creativity and performances. "Nothing can impale my work or make me choose not to say things a certain way or make an image the way I want," she said.
She and R.Pattz made their first red carpet appearance at the 2015 Met Gala where her Christopher Kane dress stole the attention from their grand debut. Why? Because in addition to the naked figures on it, it also had a penis.
"Everyone was just like, 'Oh, look, there's a penis!'" she said. "I didn't think about it. I'm so naïve. I'm like, 'I'm wearing art!'"