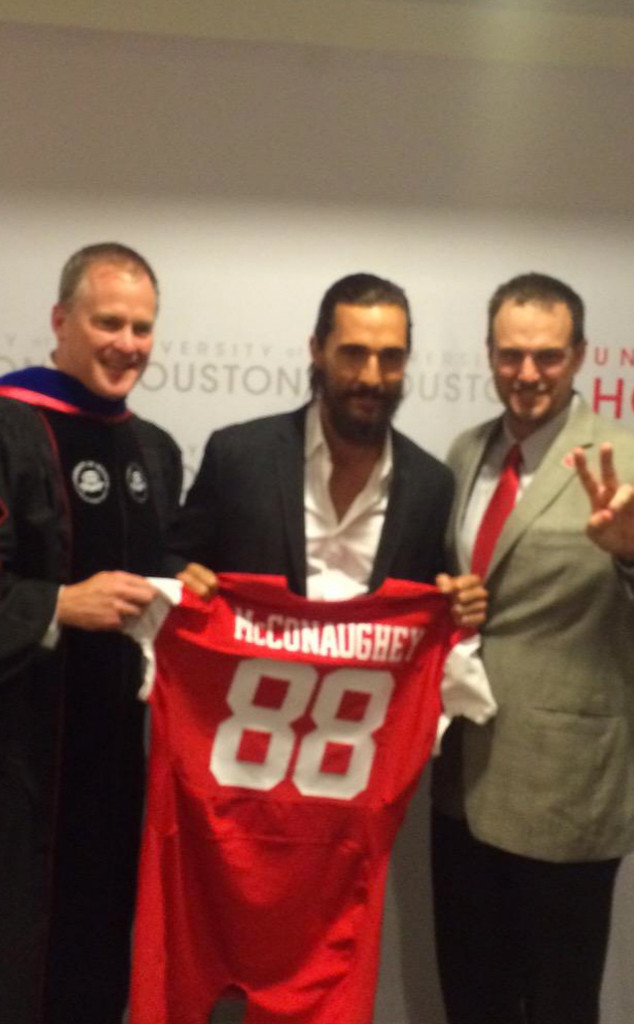 Twitter/@UHCougarFB
Add Matthew McConaughey to the growing list of celebrity commencement speakers.
The Academy award winner attended the University of Houston graduation tonight to deliver his $135,000 speech to this year's grads, before being presented with the jersey number of his late father Jim, who played football for the University of Houston Cougars.
While sitting on a stool with a head-piece on, McConaughey gave a lengthy but thought-provoking dialogue on life after college.
"Out of respect for you and efforts in getting your degree, I thought long and hard about what I could share with you tonight. Did I wanna stand up here on a podium and read you your rights? Did I wanna come up here and just share some funny stories? I thought about what you would want, I thought about what you might need. I also thought about what I wanna say and what I need to say, and hopefully we're both gonna be happy on both accounts. As the saying goes, 'Take what you like, leave the rest,'" he began.