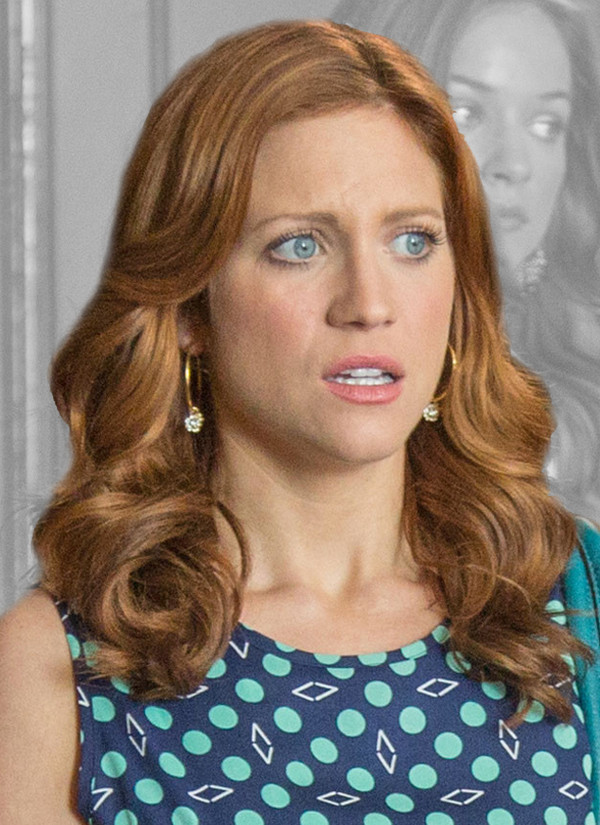 Watch Pitch Perfect 2, and you'll definitely notice the intensity of the actors' eye colors. Is this the work of major movie editing?
We think not.
It was in large part due to lead makeup artist Melanie Hughes-Weaver, who put a special emphasis on brightening and enlarging the eyes.
But with over 130-plus characters and the challenge of creating team looks without sacrificing individuality, "what worked on one girl didn't work for another," Melanie noted. 
To help you find the perfect eye-popping technique, we've gathered a few tips that may work exclusively for you.
For those with blue peepers, like Brittany Snow, avoid the subversive smoky eye and play up your natural color by closely lining your eyes with a mahogany pencil or a similarly hued eyeshadow. "You don't have to use black; a good brown can enhance your eyes," Melanie advised. "It widens it."
Other shades that will help those baby blues stand out are warm hues like golds, oranges and coppers. Surprisingly, purples like plum or a very light lilac will also bring out the blue.
For those with brown eyes, like Hailee Steinfeld, using volumizing mascara or fake eyelashes, coupled with liner and a sultry smoky eye, will definitely bring definition to the eyes.
The shade of your brown eyes also determines the best makeup colors to use. Light colors bring out your eyes, while darker colors tend to contour. Opt for a darker liner paired with lighter eyeshadow for maximum effect. But don't confine yourself in a makeup color box—just about any color complements the lucky brown eyed girl.
To emphasize Lilly's (Hana Mae Lee) almond-shaped eyes, it was less about the smoky eye and more about graphic liners along the top lashline. Her bottom lashline was left pretty natural looking, with the exception of mascara on the lower lashes.
You can also apply white pencil or shadow to the corners of your eyes for a brightening effect that still looks natural. 
When in doubt, wear fake eyelashes, Melanie said. But don't go overboard. Though the PP2 ladies wore double rows of falsies for dramatic effect, "you should enhance what you have, not become another person," she added. Play with fake eyelash kits that provide different lengths and designs.