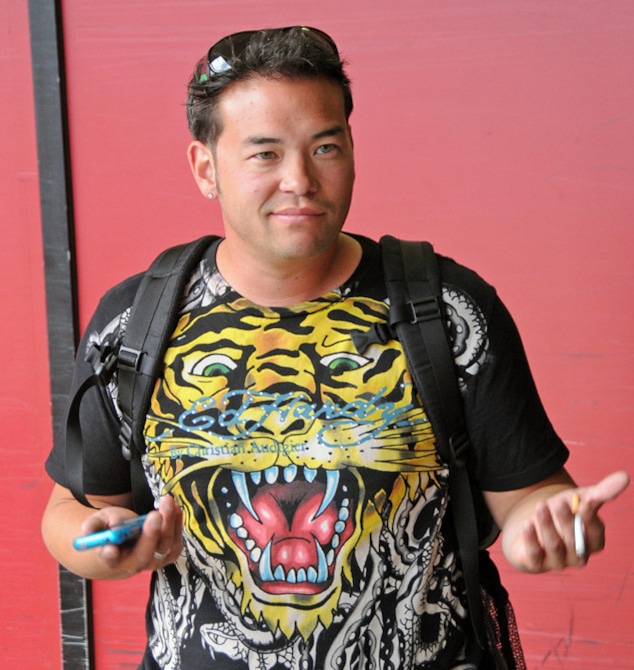 ANDERSON/VILA/bauergriffinonline.com
Jon Gosselin wants full custody—of one child.
E! News has confirmed that the former Jon & Kate Plus 8 star has recently filed papers in Berks County, Penn., seeking full custody of one of his eight children, 11-year-old daughter Hannah Gosselin.
Gosselin's attorney Kristen Doleva tells E! News, "Jon's priority is what is best for the kids," adding he will "fight for them," but would not comment on the situation any further. Meanwhile, his rep tells E! News, "Jon is currently not commenting on the situation. His focus remains on his children."
So why just Hannah and not all of the kids? A source tells us, "Jon is filing for custody because Hannah has expressed she is unhappy and uncomfortable in the house with Kate [Gosselin]."
"In a perfect world, Jon would take all the kids, but he's not in a position to," the insider adds. "For now, he's at least trying to help Hannah. Out of all the children, she's the one voicing her discomfort."
 
The source continues, "So far, Jon has been tight-lipped about this because he's not seeking media attention. It's just about helping his daughter."
A rep for Kate has no comment when contacted by E! News. As of right now, the former couple's current custody agreement is still in place, and Jon only sees Hannah when it's his turn to be with the kids.
During an exclusive interview with E! News' Alicia Quarles back in February, the divorced father of eight said he's concerned about leaving his children in Kate's care. "I want temporary primary custody until Kate goes on a psychiatric evaluation," he said, claiming that his ex-wife allegedly "instills fear" and "controls" their kids.
"She uses them as her props," Jon has said in the past in regards to Kate keeping their children in the public eye. "It's a problem for her that she can't afford our old lifestyle anymore. It's so unfair to them. I work really hard to keep my kids safe and then she just goes and tweets about them all the time. I don't have a Twitter anymore and even when I did, I never tweeted about my kids. I kept their lives private."
In Touch Weekly was first to report on the custody news.
—Additional reporting by Baker Machado