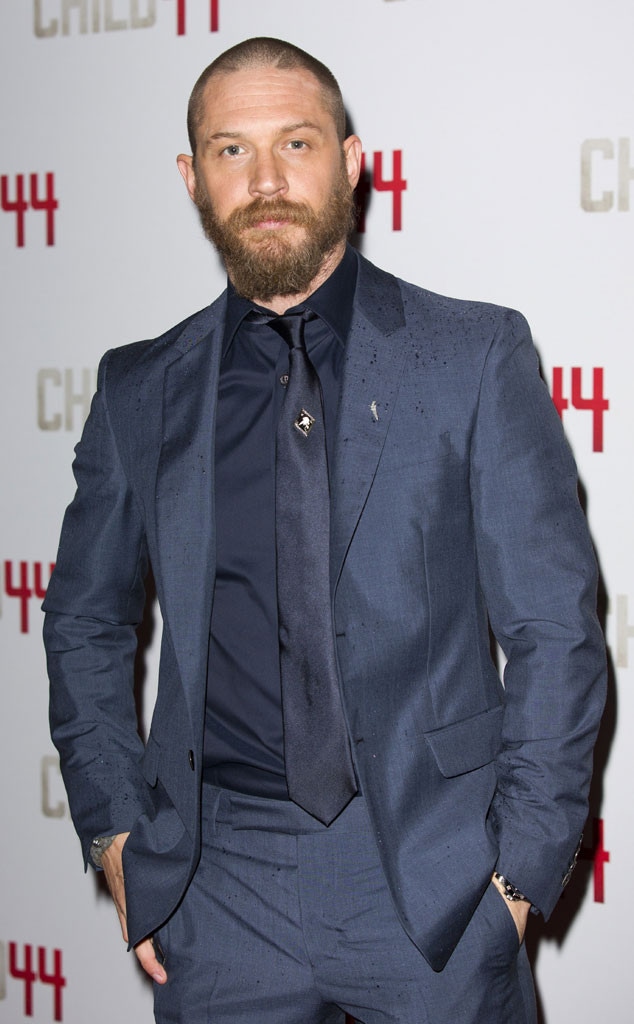 JUSTIN TALLIS/AFP/Getty Images
Tom Hardy has made no secret of his past struggles with drug addiction, and now the Brit bad boy is opening up about how bad things could've gotten.
The Mad Max: Fury Road star spoke candidly about his cocaine habit years ago with Essentials magazine, via Yahoo New Zealand, and admitted that he's "f--king lucky to be here."
"I was a shameful suburban statistic. I was told very clearly, 'You go down that road, Tom, you won't come back. That's it. All you need to know.'"
"That message stayed with me clearly for the rest of my days," the 37-year-old confessed, adding "I would have sold my mother for a rock of crack."
But nowadays, Hardy is clean, married to actress Charlotte Riley, and starring in one of the most-talked about movies of the year.
"People didn't sit up and take any notice of me until I started putting on weight, kicking people, and being aggressive."
He continued, "The trouble with Hollywood is that they want you to be something, then they think you're who they wanted you to be. I'm not a fighter. I'm a petite little bourgeois boy from London."
The hunky star hasn't been shy about his public persona, and in an interview with British Esquire, he explained that the media's image isn't that far from the truth.
"I have a reputation for being difficult. And I am. I am, actually," he said.
"But I'm not unreasonable. It used to be that if somebody hurt me I'd lash out a bit, in order to get them to stop. It ultimately comes from fear."