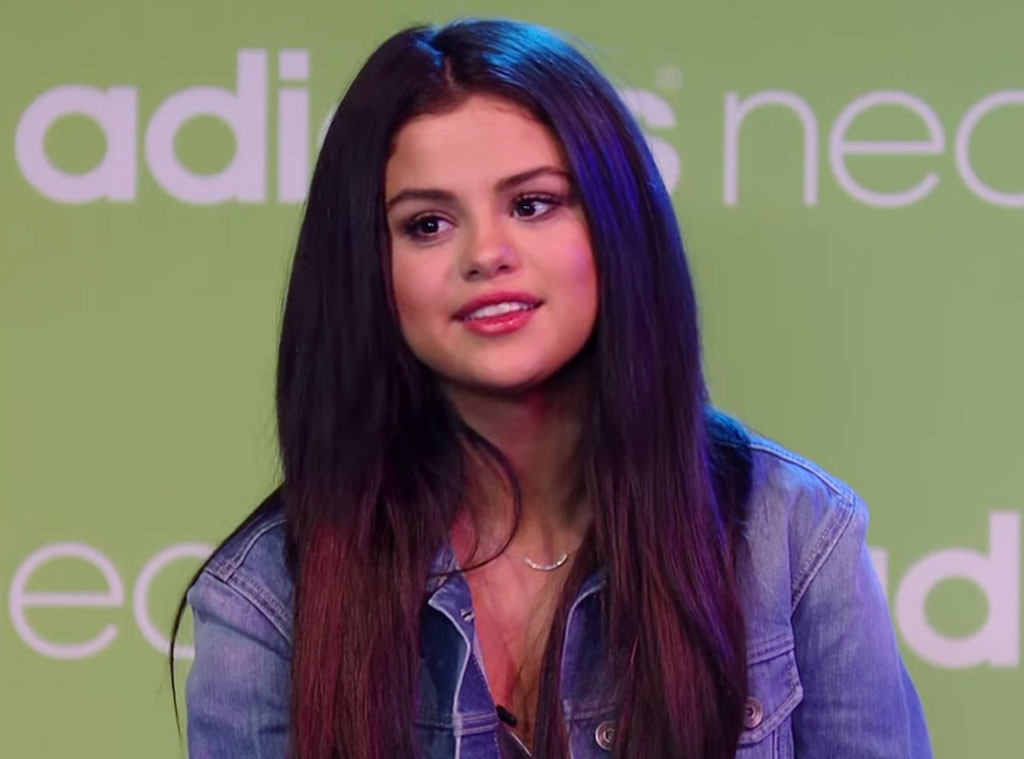 YouTube
Selena Gomez is almost there. Kinda.
"I've been endlessly working on my new album, that's almost kind of close to being done," the 22-year-old singer-actress said during a Google Hangout yesterday to debut her new collection for Adidas NEO ("I like how much the brand has grown up. I've grown up, in a way...so it's nice to see the brand grow with me)."
She added, "So I've been working in Mexico—I've been in the studio constantly, and I'm so anxious for you guys to see everything and hear everything. But just know that it's the best that I've ever done and you guys won't be disappointed. I wish i could play it for you now but I can't."
Asked by one fan if she could reveal a weird fact about herself, Selena offered (while joking that she could really come up with some stuff), "I kind of like the idea of being scared, I don't know why. Maybe I should be in a scary movie."
Hey, the heart wants what it wants!
But while Wednesday's Q&A with fans was all adoration and support, Selena got serious when asked what the one thing in this world she would change if she could.
"Bullying. I'd get rid of bullying," she said. "People are so mean, it's exhausting."
Dimitrios Kambouris/Getty Images
This session certainly did have its philosophical moments: One fan in Berlin even asked Selena what the "meaning of life" was for her!
Though she didn't pretend to know ("I'm 22...I'll let you know in a couple of years"), she did share some life lessons that we can all take straight to the bank.
"If I'm not enjoying what I'm doing, then I'm doing something wrong," Selena mused. "I think life is very, very, very hard and I've never had anything come super easy to me no matter what people may think, and I continue to be the best I can be and I just want to enjoy it. We only have one life and it is very precious, there's a lot that we can do and there's a lot that we should do. If you're good and you're kind to other people and you work hard and you're actually doing something with your life, I think that's so fulfilling."