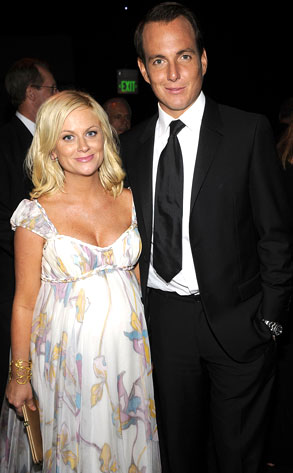 Mathew Imaging/Getty Images
Live from New York...it's a Saturday night baby.
SNL "Weekend Update" anchor Amy Poehler and her partner in wisecracking, Will Arnett, welcomed their first child just hours before showtime. Archie Arnett checked in at 8 pounds, 1 ounce.
"Mother, baby and husband are all healthy and resting comfortably," NBC said in a statement.
The birth announcement came courtesy of Poehler's "Weekend Update" tag-team partner, Seth Meyers, at the opening of the fake news segment:
"Amy Poehler is not here tonight because she's having a baby. Now here are tonight's other top stories..."