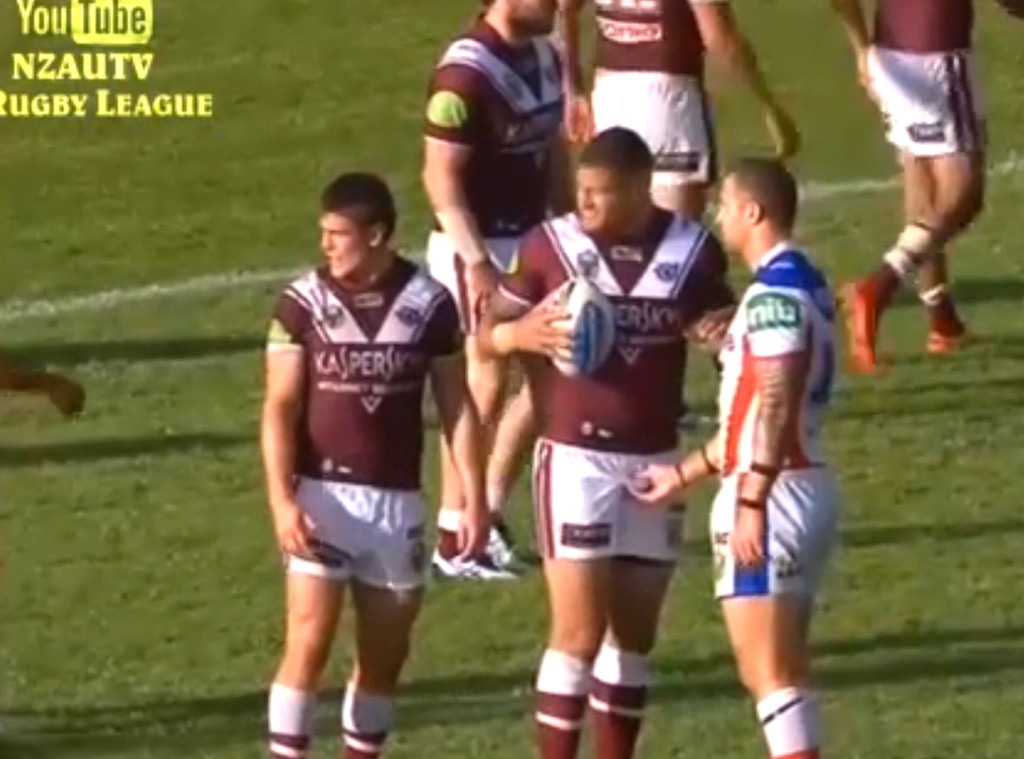 YouTube/NZAUTVRugbyLeague
We suddenly have the urge to start watching more rugby!
During a rugby game in Sydney on Sunday, Australian rugby player Korbin Sims made headlines for grabbing another player's penis!
In a viral video of the hilarious on-field incident, Sims, who plays for the Newcastle Knights, casually walks up to Manly player Willie Mason and cops a feel of Mason's big bulge. Mason doesn't even seem to notice or care when Sims pinches him manhood with his right hand (LOL!). As it turns out, the groping was just a funny way these two longtime friends say hi.
Mason later told The Guardian of the crotch grab, "Offended? Please. I think it's hilarious. I knew what he was doing. I was talking to him as he was doing it. I didn't even flinch. It was quite funny to me. He's just a good young kid and I would hope that nothing is done because of it. It's just two good teammates from the last three years having a good old...just having a good reacquaintance."
We need more friends like the two blokes!
Now to the very obvious and corny joke that we here at E! Online are very proud of: file this viral video under "Tugby!"