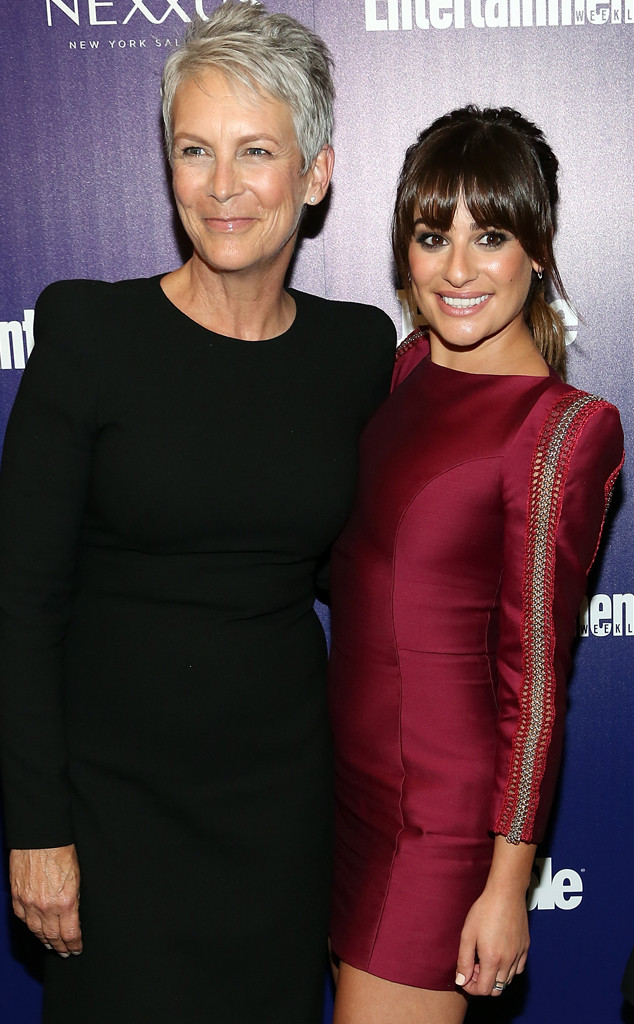 Monica Schipper/FilmMagic
Is it September yet?
Of all the new TV offerings coming out this fall, FOX's Scream Queens, a comedy-horror anthology series, gets our vote for having the most buzz so far—and deservedly so! Even though, we hate to break it to you, there are some serious issues behind the scenes regarding star Lea Michele.
No one will look at her.
Seriously, none of her co-stars will look her in the eye while they are filming.
And guess what? That is the best problem to have! for this COMEDY-horror show.
According to Scream Queen's Emma Roberts, Abigail Breslin and Keke Palmer Lea's look on the show (see below) is so outrageously funny, they can't look at directly at her while filming, or they will completely break character and LTLO—a k a laugh their lashes off. (Did I mention the fashion on this show is also FIERCE?)
It just all sounds like so much fun.