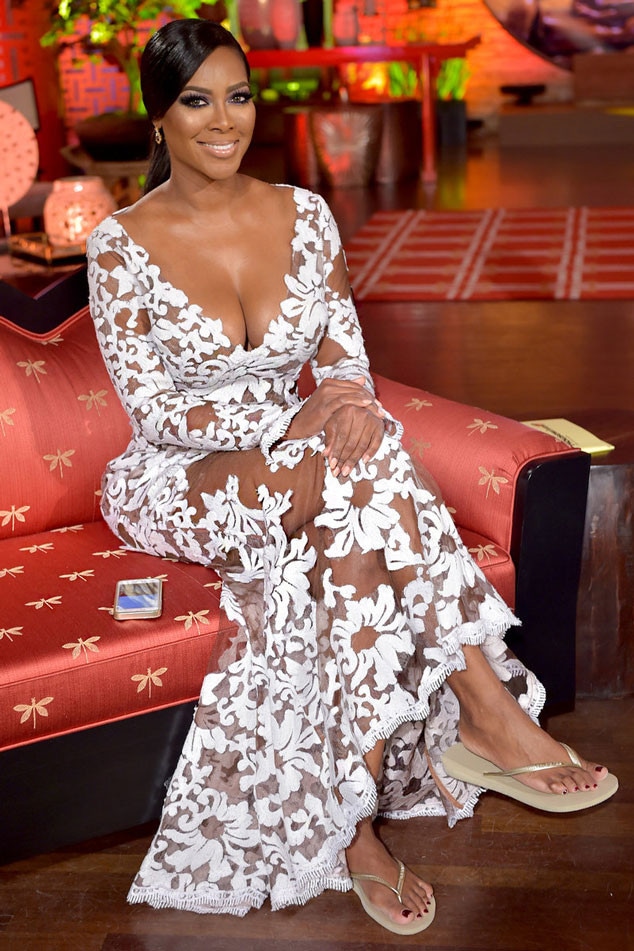 Bravo
Kenya Moore may have survived another reunion. But her friendship status with a few co-stars may be completely finished.
Just one day after the Real Housewives of Atlanta concluded its three-part reunion show, the Life Twirls On star revealed new details about the cast dynamic. Let's just say that group hug viewers watched Sunday night wasn't as tight as we thought. 
Need proof? May we give you the current dynamic between NeNe Leakes and Kenya.
"I know I was hopeful initially and communicated with her after," Kenya exclusively revealed to E! News after NeNe's tearful breakdown. "She seemed to be in a very good place and we had a good exchange and I felt very hopeful, but then weeks later, I see signs of the old NeNe."
She added, "I felt it was good while it lasted." Ouch!
When it comes to Phaedra Parks, things aren't exactly peaches and cream either.
"Honestly, I don't have a relationship with Phaedra today. I don't believe Phaedra wants to have a relationship with me," Kenya admitted. "She seems to be very stuck in one place, which is the past, and she refused to admit that Apollo lied to me. She wants to hold onto that."
Is it too late to call Dr. Jeff Gardere because some more group therapy may need to be prescribed ASAP?
Luckily, Kenya has remained close with some of her castmembers including Claudia Jordan and Cynthia Bailey. She's also become tight with Kandi Burruss who is trying to get pregnant with help from a fertility specialist. 
"I hope she gets everything she wants. She deserves to be happy," Kenya revealed. "She wants another baby and Todd wants that too so I pray that they get what they want."
And if you're curious about Kenya's love life, she isn't willing to reveal too much…yet.
"I can say that I'm very happy," she shared. "And that's all I can say right now." Twirl on that, Bravo lovers!
(E! and Bravo are part of the NBCUniversal family)