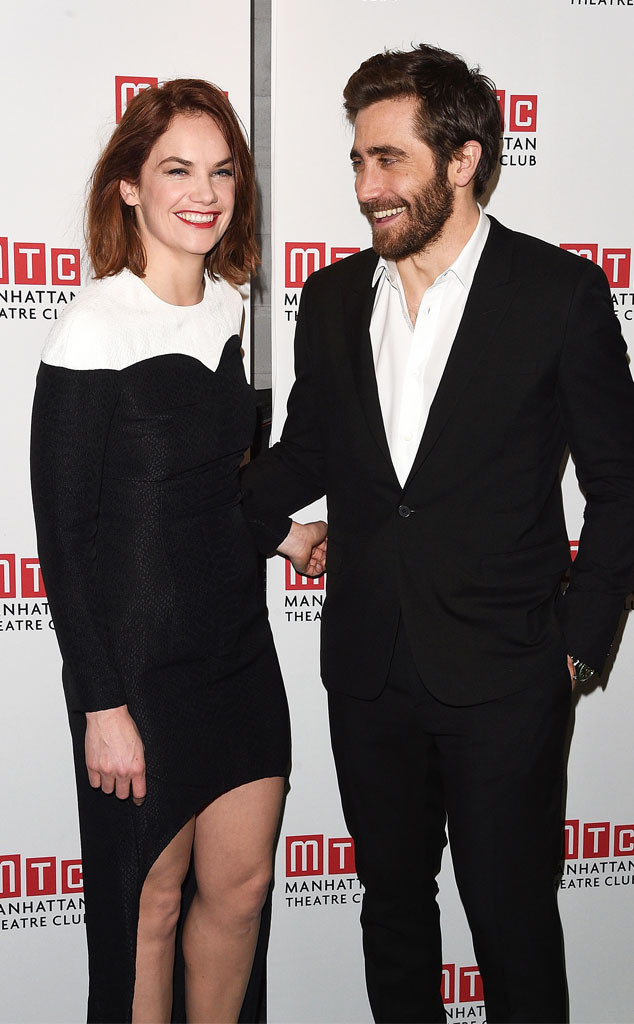 Andrew H. Walker/Getty Images
Jake Gyllenhaal and Ruth Wilson may have just confirmed they are dating!
The rumored couple and Broadway co-stars were caught kissing over the weekend, leading fans to believe all those pesky romance rumors are in fact true.
According to a source, the 34-year-old actor and the 33-year-old Affair star took the 10:20 a.m. class at Barry's Bootcamp in NYC on Saturday morning. "After the class, Jake lingered by the lobby area while he waited for her to shower and change," an eyewitness tells E! News of the duo. "Ruth and Jake left separately, but while he waited, he was chatting with the people she ended up leaving with. It's clear they have mutual friends. Jake was also very friendly to other people just coming out of the class. No diva behavior at all."