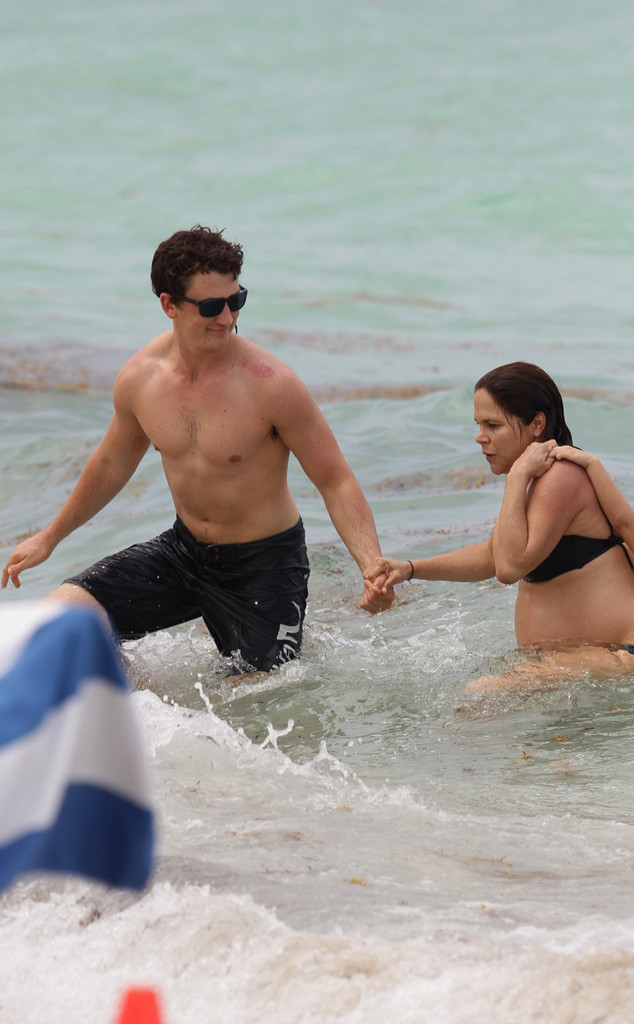 Brett Kaffee, Pacific Coast News
Reason No. 387546 why Miles Teller is an absolute national treasure: he saves lives. Literally.
The Divergent actor was vacationing with his girlfriend Keleigh Sperry in Miami over the weekend when his natural heroic instinct kicked in.
A pregnant woman got stuck in a rip tide near where the 28-year-old was taking a dip in the ocean, and he immediately came to her rescue.
Teller was shown helping the woman and a young child to shore and spoke with them for a few minutes to ensure that they were both OK.
Meanwhile, the star's 22-year-old model girlfriend was watching from the distance while soaking up the sun in a barely there orange bikini.