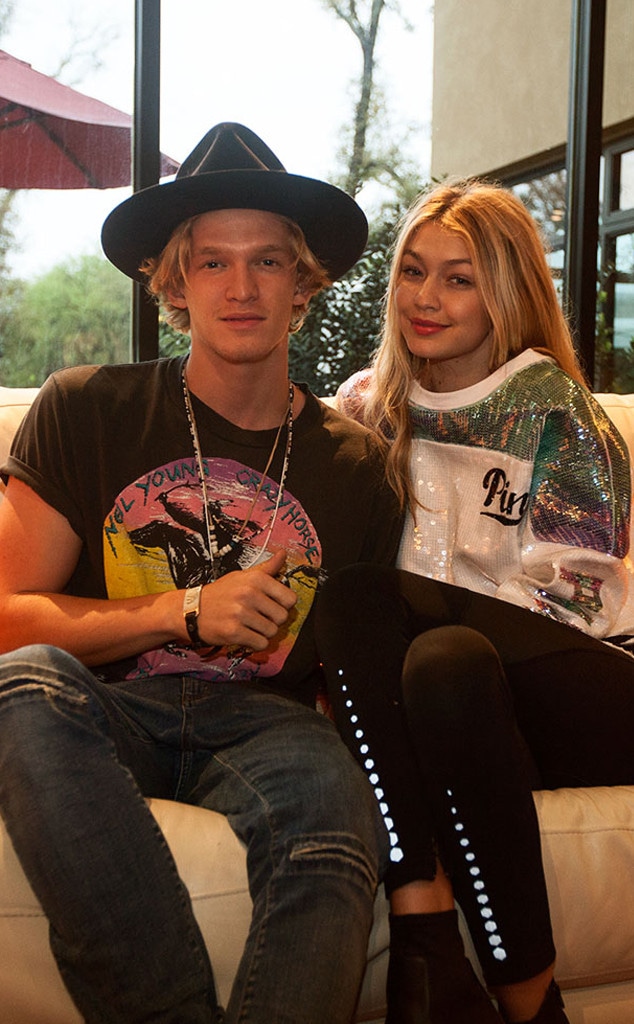 Chris Mortenson
One of young Hollywood's most famous couples has decided to call it quits.
E! News can exclusively confirm Gigi Hadid and Cody Simpson have ended their relationship again to focus more on their respective careers.
"Cody and Gigi want each other to be in a place right now that allows him to only focus on his music, fans, and new message, while she can focus and continue building her career," Hadid's rep told E! News. "They love each other dearly and have split up in hopes that growing on their own paths will bring them together in the future."
The statement concluded, "They remain friends with no hard feelings and each other's biggest supporters." 
Brian Birzer/MixRadio via Getty Images
During a recent interview, Simpson admitted that the pair both experience very busy schedules. However, the twosome appeared to be willing and able to make it work.
"We see each other more than you would expect because we're dedicated to making it work and it's not too stressful," he shared with HuffPost Live. "We try to stay in a bit. We try to stay out of [the spotlight]."
He added, "It's hard because she's a model. She's getting photos taken all the time. We just try and stay low." 
At the same time, Cody's sister Alli Simpson recently revealed that she loved her brother's girlfriend and didn't rule out marriage in their future. "I mean honestly right now it seems like they will! I'm the one that's like just get married already, it's ridiculous," she told E! News Thursday at Nylon and BCBGeneration's Young Hollywood party. "They are so adorable. They bring out the best in each other." 
This break up isn't the first time the Hollywood pair has decided to call it quits.
In May 2014, E! News confirmed the couple had split after a year of dating partly because of busy schedules.
"We're still best friends and I'll always respect him and support his career," Hadid said after the initial break up. "I love Cody to death and he loves me."
—Additional reporting by Ruth O'Neill