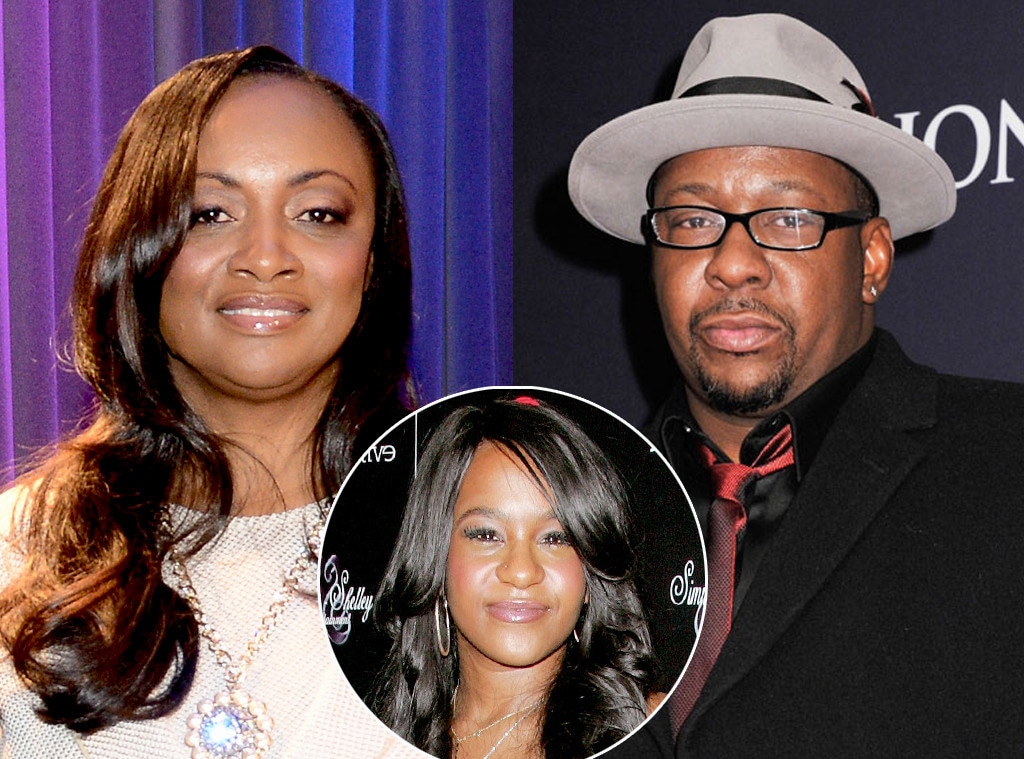 Getty Images
Bobbi Kristina Brown's family continues to try to get her affairs in order.
Earlier Friday, a DeKalb County judge appointed the 22-year-old's father, Bobby Brown, and aunt Patricia Houston co-guardians of her estate, the majority of which comprises the assets left to her by mom Whitney Houston.
Houston died in 2012, leaving her reported $20 million estate to her only daughter. If Bobbi Kristina were to die, the singer's will dictated that the estate be passed to Whitney's mom Cissy Houston, brother Gary Houston and his wife, Pat.
Brown had previously filed for guardianship on his own, but the joint arrangement was the result after today's hearing. The judge also appointed Bedelia Hargrove as conservator of Bobbi Kristina's business affairs.
"We are delighted to inform the public that the court has appointed Bobby Brown and Pat Houston as co-guardians of Bobbi Kristina Brown ('Krissi')," Brown's attorney, Christopher Brown (no relation), and David Long-Daniels, Cissy and Pat's attorney, said in a joint statement. "Both Mr. Brown and Ms. Houston are jointly responsible for decisions related to Krissi's care and medical needs."
They added, "The Court has also appointed Bedelia Hargrove as the Conservator for Krissi. Ms. Hargrove is responsible for Krissi's assets, including her likeness, rights and legal claims.
"Both parties are delighted with the Court's decision and are working harmoniously to ensure Krissi receives the best possible medical care. We are appreciative of the manner in which Judge Jeryl Debra Rosh handled this matter."
Ron Galella, Ltd./WireImage
Bobbi Kristina has been under round-the-clock care since Jan. 31, when she was found face-down in water in the bathtub of the condo she shared with boyfriend Nick Gordon. She was transferred from Emory University Hospital to an Atlanta rehabilitation facility in March and remains unresponsive, though according to family she is no longer in a coma. Gordon has since completed a stay in rehab for substance abuse and was said to be living with his mother, Michelle Gordon.
Cissy Houston said in a statement last month that doctors said her granddaughter had "global and irreversible brain damage."
"We can only trust in God for a miracle at this time. Keep us in your prayers," she said.