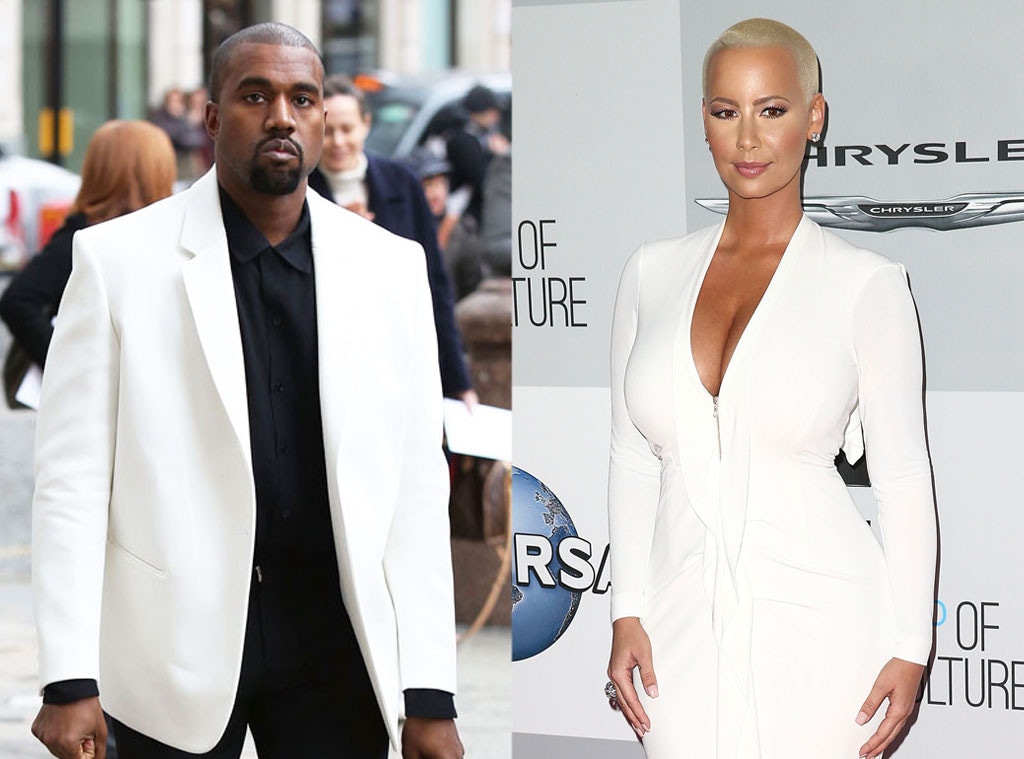 Getty Images
Is Amber Rose finally done with the Kanye West comments?
She appears to have seen the error of her ways this morning, posting on Instagram a shot of Steve Carell as gaffe-spewing Michael Scott on The Office with the caption, "Lol Note to self Amber- when ur s--t faced off the Crown and coke stfu it's not cute."
Rose, who was once engaged to the rapper, was caught on video at L.A.'s Supper Club earlier this week ranting that West didn't write his own music after, apparently, the DJ put on a Kanye tune.
"Stop playing n---as I used to f--k," a mic-wielding Rose, who was wearing a skin-tight nude outfit, got on stage and said. "Stop!"
The crowd mostly laughed knowingly and there were a few hoots of approval.
"Why don't we play the n---a who writes the songs for the other n---a?" she added. "Travis Scott."
Scott, who was also on stage, had no comment.
"Oh, you want to play some more Travis Scott, huh?" the DJ asked. "Let's go," Rose encouraged him.
(Warning: The following clip contains NSFW language.)
Rose recently got all re-tangled up with West after exchanging heated tweets with Khloé Kardashian (who was jumping to Kylie Jenner's defense because Rose had tweeted about Tyga), and Kim Kardashian got sucked into it.
And then Kanye went on the radio and said during an interview, "[Amber] is just soaking in the moment. Nobody feel compelled to do nothing. If Kim had dated me when I first wanted to be with her, there wouldn't have been an Amber Rose. It's very hard for a woman to want to be with someone that was with Amber Rose. I had to take 30 showers before I got with Kim."
Then Rose tweeted, "After all these years I never snitched on u and I don't plan on starting now. We once loved each other so I won't do u like that. I'll leave that up to the Kartrashians to humiliate u when they're done with u."
"I'm always so quiet and just a cool fun girl," she also wrote. "The funny thing is I'm all for a woman making something out of nothing. Ppl make mistakes in life trust me I have. But when u bully other ppl and ur not perfect its so f---ed. I own up to every piece of my life."
This was a few months ago, but it's no wonder she still might not be up for hearing Kanye's music in the club.