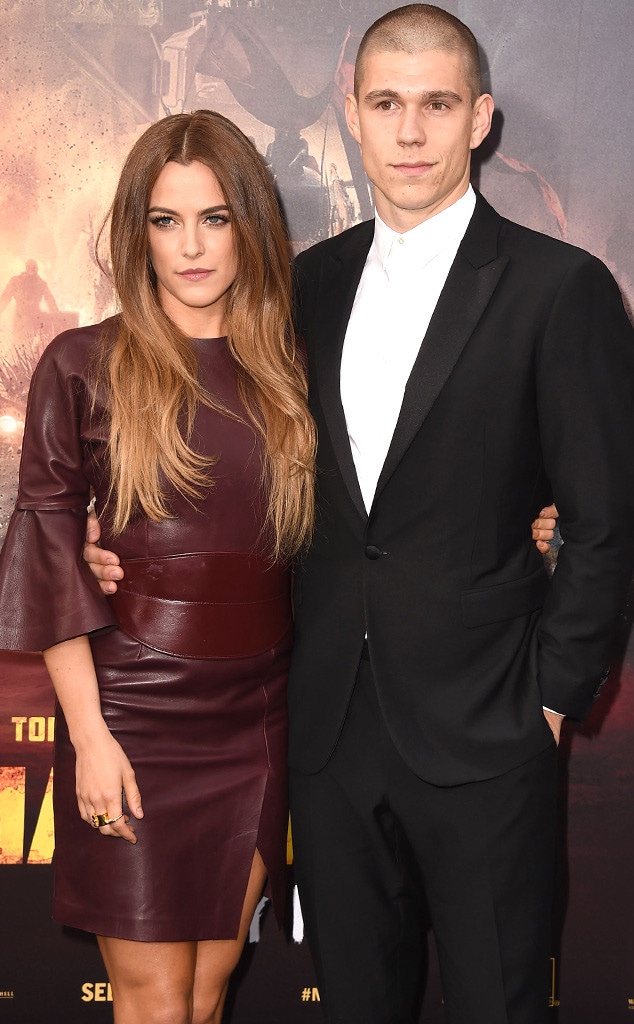 Steve Granitz/WireImage
Riley Keough isn't ready to become a mom just yet.
The (gorgeous!) actress granddaughter of Elvis Presley and Australian stuntman Ben Smith-Peterson married three months ago in Napa Valley, Calif.
"I'm not pregnant now," Keough, 25, told me with a laugh at the premiere of her new film, Mad Max: Fury Road (in theaters on May 15). "But eventually, yeah. I have a bunch of work stuff to do and then we'll see. I probably want like three. Two or three, but less than five and more than one."
Got that?
Keough and her hottie hubby actually met on the set of Mad Max. They announced their engagement in August. Their star-studded wedding ceremony and reception included Kristen Stewart, Cara Delevingne, Zoë Kravitz, Abby Lee and Courtney Eaton.
Warner Bros. Entertainment Inc.
"It's awesome," Keough said of married life. "It's amazing but it's very similar…Your love does just keep growing and growing. It's wild."
She hasn't perfected referring to Smith-Peterson as her husband. "I still call him my boyfriend," Keough said. "I'm like, 'That's my boyfriend, oh wait, my husband.'"
Too sweet.
Keough, whose birth name is Danielle Riley Keough, is the eldest grandchild of the late rock and roll icon, who died in 1977 at age 42, and daughter of singer-songwriter Lisa Marie Presley and her musician ex-husband Danny Keough. The actress made her on-screen debut in the 2010 movie The Runaways, which also starred Stewart.
Keough is Elvis' first grandchild to tie the knot. His other grandchildren are her brother, singer Benjamin Keough, 22, and Lisa Marie's 6-year-old twin daughters, Harper and Finley, from her current marriage to musician Michael Lockwood.