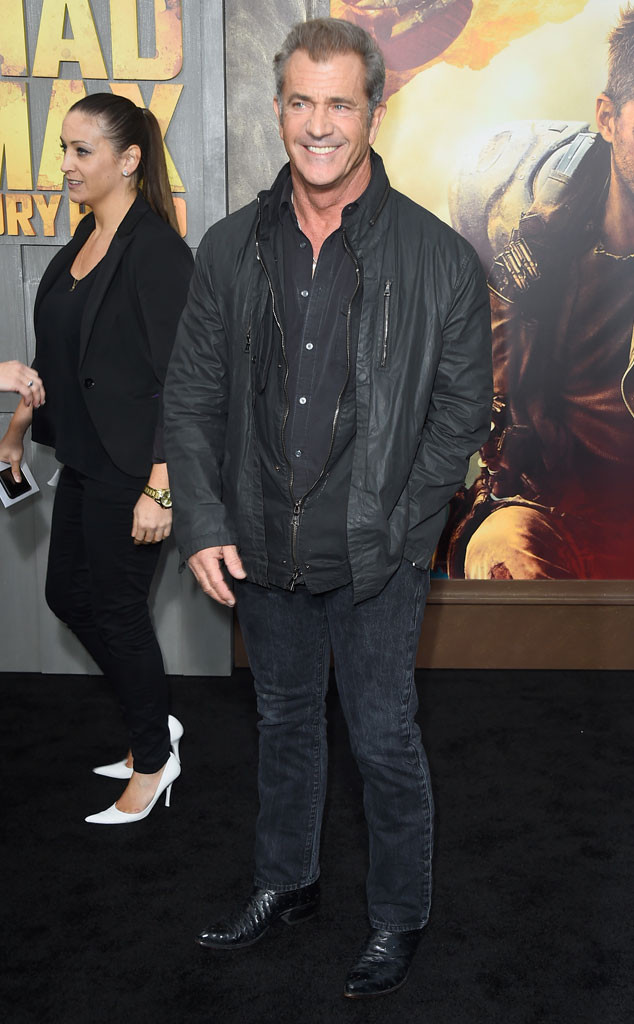 Frazer Harrison/Getty Images
Watch out, guys. There's an OG in the house!
Original Mad Max franchise star Mel Gibson made a surprise appearance on the red black carpet for the Mad Max: Fury Road Los Angeles premiere tonight. The 59-year-old actor was all smiles while dressing super cazh for the event, wearing jeans, boots and a few zip-up jackets over his black shirt.
Gibson, who portrayed the original Max Rockatansky in the 1979 dystopian action film, posed for photos on the carpet with the new Mad Max, Tom Hardy.
Both versions were directed by filmmaker George Miller.