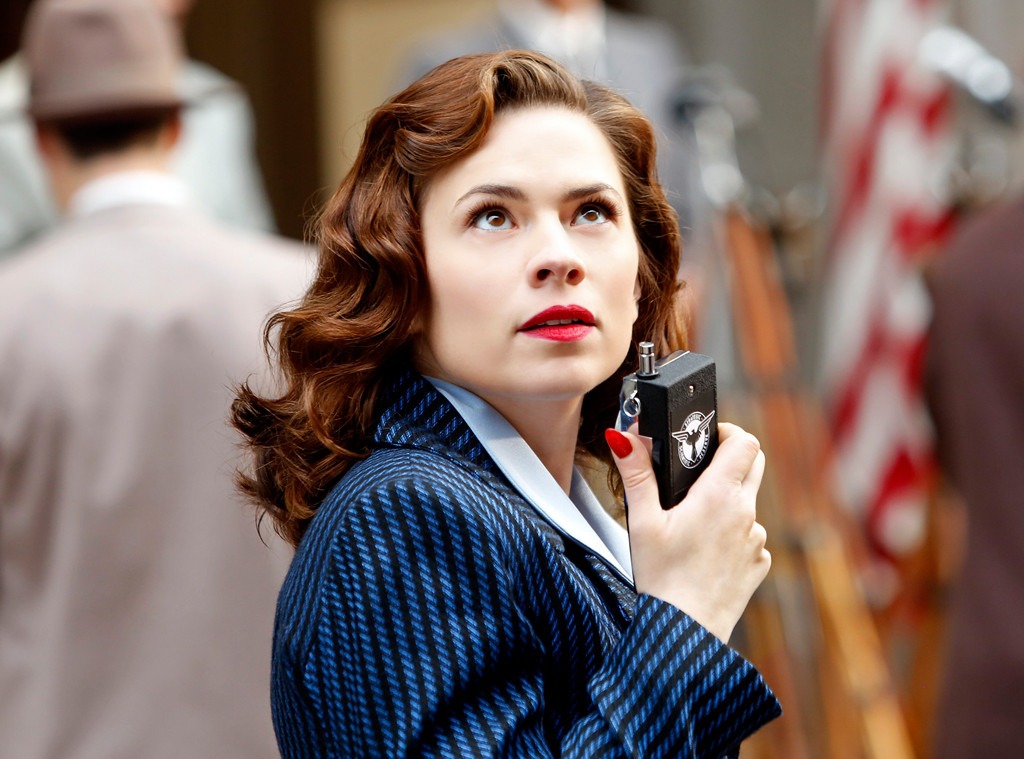 ABC/Kelsey McNeal
Who says Marvel has a problem when it comes to female superheroes? Time to eat. Your. Words!
Marvel's Agent Carter is both the female superhero we deserve and need...because she's super normal! She doesn't have superpowers, but she can still kick butt any day of the week that ends in "y." And here's the best part: she's sticking around for another year!
E! News has learned that ABC just renewed Marvel's Agent Carter for season two. Yasss! Take that, Hydra!
The Captain America spinoff TV series picked up where the first movie ended, with SSR Agent Peggy Carter (Hayley Atwell) returning to work in the NYC field office after her adventures abroad. All throughout the first season, viewers saw Peggy in her quieter moments, grieving Steve Rogers (Chris Evans), humanizing her in a way that the movie couldn't.
But that didn't mean she didn't kick some major Hydra butt, too! Season one of Marvel's period comic book series also saw the origins of the Black Widow program, which is where Avenger Natasha Romanoff (Scarlett Johansson) got her training before joining S.H.I.E.L.D.
Marvel's Agent Carter also starred James D'Arcy as Edwin Jarvis, Chad Michael Murray as SSR Agent Jack Thompson and Enver Gjokaj as SSR Agent Daniel Sousa.
And here's some great synergy: the network also renewed Marvel's Agents of S.H.I.E.L.D. for season three! It's a great day to be a Marvel fan.
ABC also renewed Castle, Grey's Anatomy, How To Get Away With Murder, Nashville, Once Upon a Time, Scandal, American Crime and Secrets and Lies. As for comedies, the network renewed Black-ish, Fresh Off the Boat, The Goldbergs, The Middle, Modern Family and Galavant.