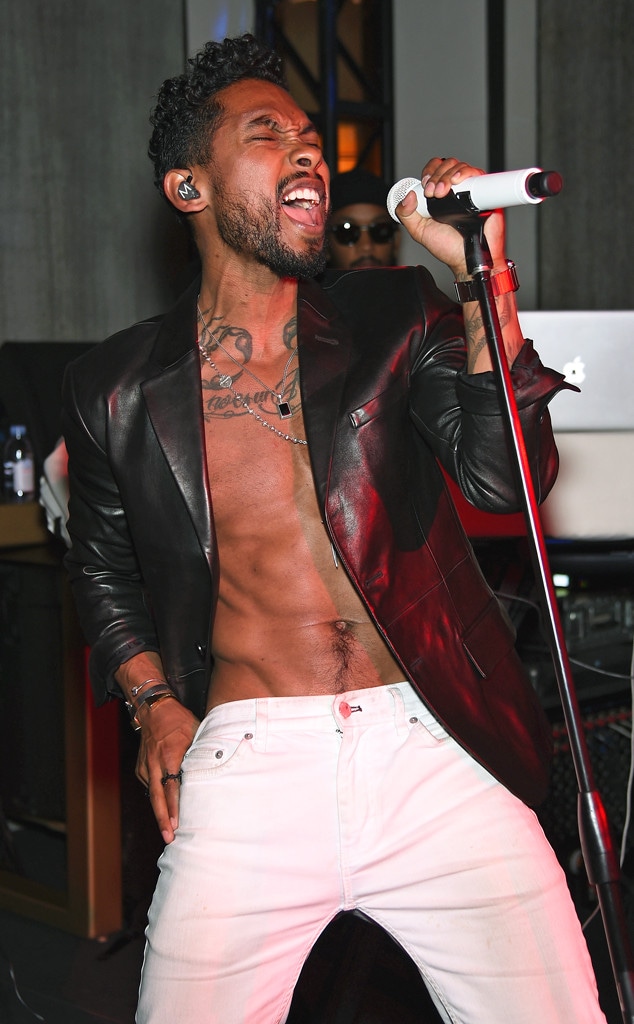 Dimitrios Kambouris/Getty Images for Michael Kors
TMI, Miguel, TMI.
The R&B singer stopped by Hot 97 to promote his upcoming album, Wildheart, and he got a little carried away when asked to divulge steamy details about his love life.
And by carried away, we mean: We get it. You've got wild and crazy stories about threesomes you're just dying to get off your chest.
"I honestly believe that if a woman is comfortable with you—women find other women beautiful. And so if they're so solid with you, they just might be open-minded on that rare night," he explained when asked about bringing another woman into the boudoir.
"Threesomes are fun, really, really fun. But there's been some real bad threesomes too, where it's like, you don't know what you're doing, and you're OK but this is not right, this is not my vibe. I love to be in control."
But Miguel says that hookups pale in comparison to being emotionally connected to someone. Kinda.
"At the end of the day, empty sex is lame. Sport f--king was cool when I was younger, it was like, Ah, I did that, cool, whatever. Empty sex is just…I'm over that s--t."
He added, ever so eloquently, "I would rather f--k the s--t out of someone that I'd like—we have something in common, that's the real basis—than someone that is like, f--king beautiful, and she's like, 'Whatever.' She'll let me do whatever I want to her, she'll let me bring her homegirl or whatever, we can do whatever we want, but there's no nothing."
And they say romance is dead…