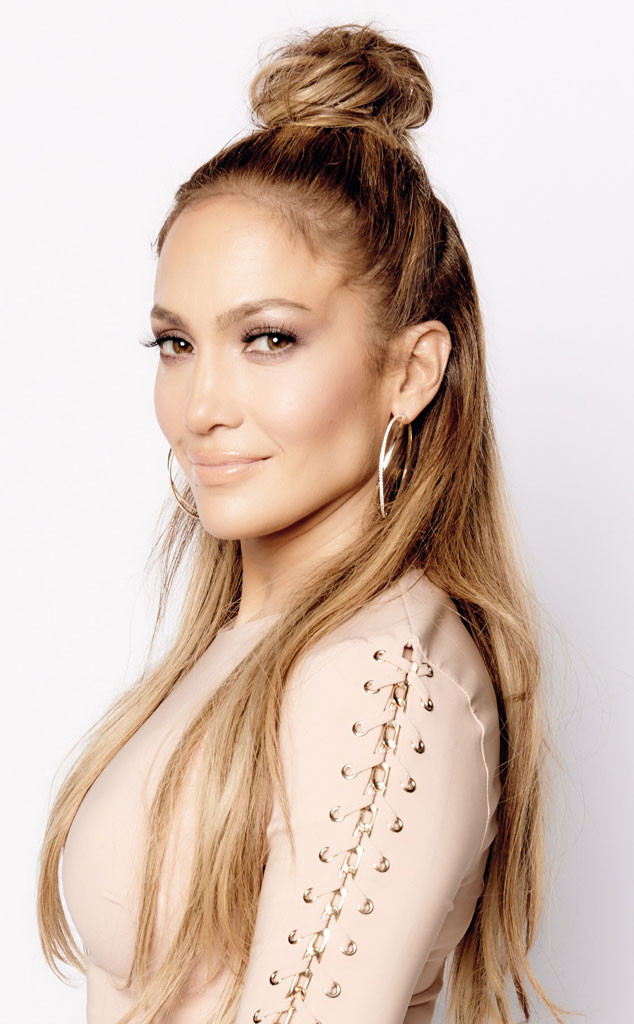 Michael Becker/FOX via Getty Images
The latest in Cool Girl hairstyles blowing up Pinterest and fashion blogs right now is this half-bun, half-down hybrid. It's basically a tuck update to the classic look with a loop/knot instead of a ponytail.
A version of this 'do has been around for a while: You may remember Kate Mara sported a great example last year. And even Kate Middleton tried it back in 2011. Though, the Duchess' was a much more posh and polished, naturally.
But what sets the 2015 style apart is height. That is to say, the key tweak is going from bun to top knot—á la Jennifer Lopez and Margot Robbie. J.Lo being well, J.Lo, she opted for a more glam interpretation of the hairstyle while the Suicide Squad actress had more of a "woke up like this" vibe. Yet both give off that fun, kinda funky effect—in a good way, we think.
So, you wanna bet this hairstyle becomes the next big trend? And more importantly, are you feeling the look?