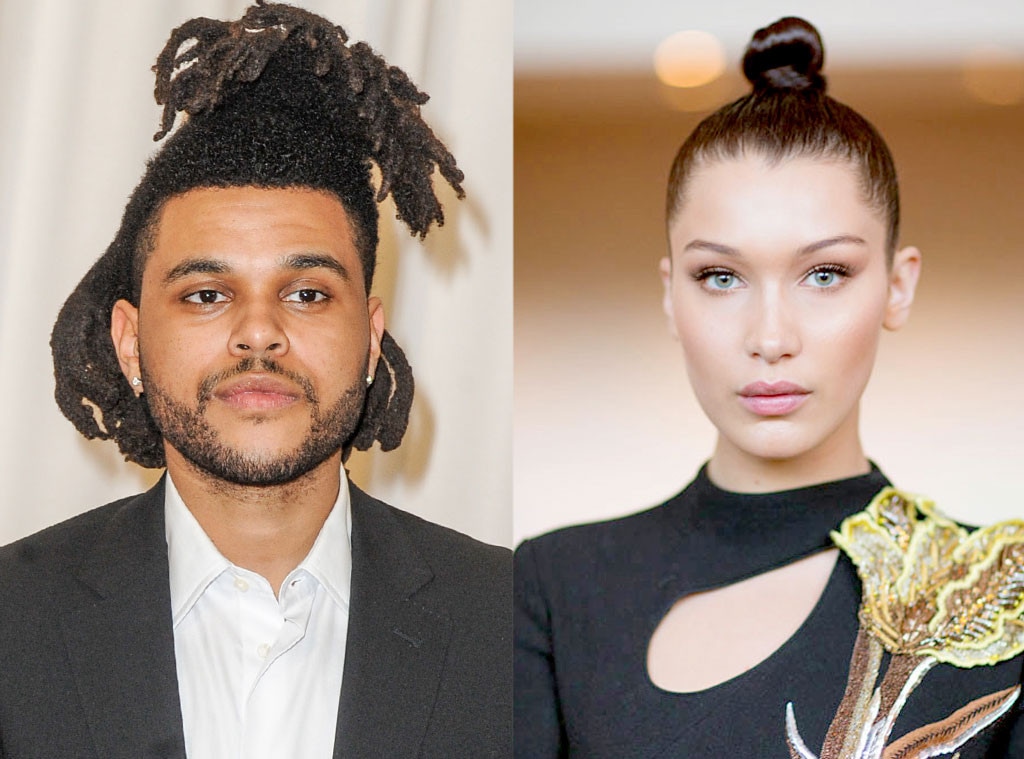 Getty Images; SIPA USA
We may have trumped rumors of a different romance brewing in Hollywood, but here's a new couple alert you can get excited about.
Multiple sources have confirmed with E! News that 18-year-old model Bella Hadid is dating Canadian singer-songwriter The Weeknd (real name Abel Tesfaye), 25. While this may be new information for fans, it seems that the duo have been enjoying each other's company for at least a few weeks now.
"They were hanging out in Coachella and were flirting lots," a source tells us. "They have many things in common and really enjoyed each other's company. She loves his music as well. They are hanging out for sure now."
The Weeknd closed out Coachella weekend early last month when he took the stage to perform a set of his sexy music.
"They had met each other before Coachella, but that's where they really clicked. It's still new," a second source tells E! News.
The pair have even already begun going out on star-studded double dates.
Hadid and Weeknd reportedly spent some time with her famous sister Gigi Hadid and her singer beau Cody Simpson, according to Us Weekly, who broke the story of the new couple. The article also states that these new lovebirds hung out with Miley Cyrus and Patrick Schwarzenegger before they called it quits recently.
Neither of the stars have dropped any clues of their relationship on social media, but the two do follow each other on Instagram, and fans have been speculating whether the singer was talking about his new ladylove when he tweeted, "Don't go around breaking young girls' hearts."
Or maybe he was just singing Michael Jackson's "Billie Jean."