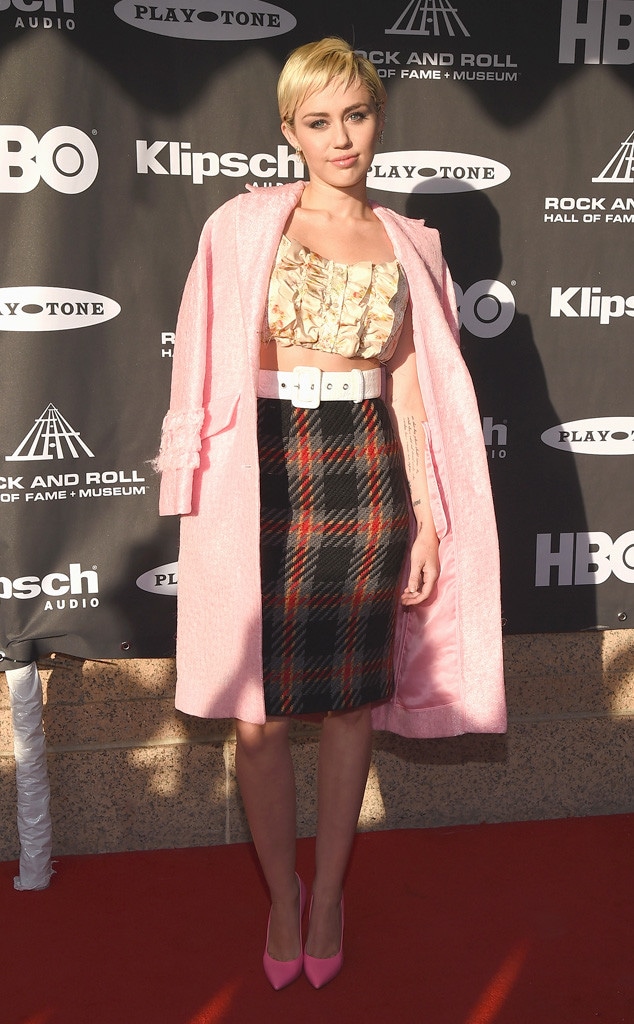 Michael Loccisano/Getty Images
UPDATE: In a Facebook chat with fans today, Miley was asked about her sexuality. "I never want to label myself! I am ready to love anyone that loves me for who I am! I am open," she responded with a smiley face.
________
Miley Cyrus is making headlines with a recent revelation about her sexual orientation.
In a new interview promoting her Happy Hippie Foundation, the 22-year-old "We Can't Stop" singer revealed she's had past relationship that weren't "straight, heterosexual" ones.
Although the pop star wouldn't elaborate further on the comment, she did tells Out magazine earlier this week of coping with gender labels, "I didn't want to be a boy. I kind of wanted to be nothing. I don't relate to what people would say defines a girl or a boy, and I think that's what I had to understand: Being a girl isn't what I hate, it's the box that I get put into."
Miley's revelation comes just a handful of weeks after her breakup with Patrick Schwarzenegger. Just days after the split, Miley took to Instagram to prove she was over the romance with pics of her kissing several guys and girls.
A source also told E! News of Miley post-split, "Miley is totally fine. She's definitely moving on. He was very young and that soured the relationship."
Meanwhile, Miley also opened up about recently dying her armpits pink as a way to encourage kids to be whoever they want.
"The pink pits are saying, 'Don't tell me what to do,'" she said. "It's back to what I'm preaching in a way, you know, telling these kids. I'm not just saying you be yourself and I'm going to go be Miley Cyrus. I'm saying I'm going to be my f--king self, too."