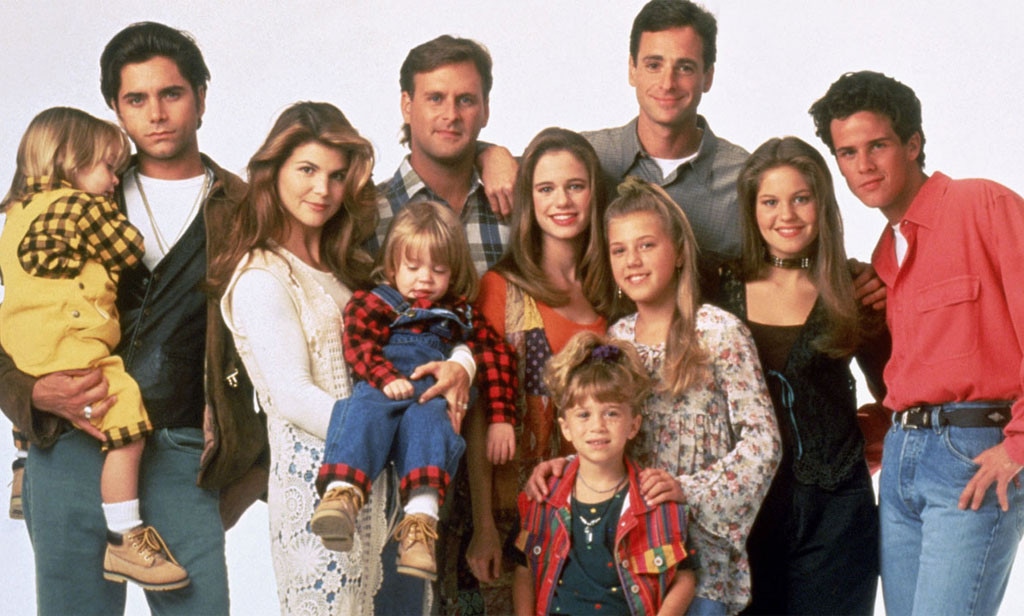 ABC
Rejoice: the Tanners are getting back together! Every single Tanner—for at least an episode. 
When Netflix announced its new rebooted series, Fuller House, was heading to the online streaming site for a full season sequel to Full House, fans immediately wondered if everyone was returning to reprise their cult-classic TV sitcom roles, or if it was just going to be a few familiar faces showing up here and there.
Candace Cameron Bure, who is set to star in the new series alongside Jodie Sweetin and Andrea Barber, appeared on Fox & Friends this week to reveal that the entire cast would be returning, and a rep confirms exclusively to E! News that Dave Coulier has signed a deal with Netflix to appear in a special reunion episode. 
Lori Loughlin and Bob Saget have not confirmed any appearances, though Louglin has said that the cast has been "talking," and they're all "optimistic that it will all work out." 
The series, executive produced by John Stamos who is also slated to appear, will follow D.J. Tanner-Fuller, Stephanie Tanner and Kimmy Gibbler as they move in together after D.J.'s husband dies. In a press release announcing the 13-episode first season, Netflix and Warner Bros. said they were in talks with the entire cast, though there was some confusion after that announcement was made. 
When Mary-Kate Olsen told Women's Wear Daily they just found out about the project, she made it seem like she and her sister Ashley Olsen hadn't been contacted about the new series at all.
"I'm shocked I haven't heard from John," she said. "I'm going to call [Saget] and get his perspective," Ashley said.
To that Stamos took to Twitter, retweeted a link and said, "I call bulls--t."
"They knew about the show. It wasn't a surprise to them," a source told E! News. Another source agreed, saying, "They definitely knew it was happening."
At the very least, we know Uncle Joey will be there, and that's already a great start. We're also not surprised he couldn't stay away, since his Twitter account is chock full of Full House shout-outs on a regular basis. He recently posted a rap he wrote about the show, and took to Instagram to congratulate Bure, Sweetin, and Barber on their new series.
So no matter what, there will be a lot of cutting it out in that reunion episode, and we kind of can't wait. 
Production on the new series begins this summer.
—Additional reporting by Holly Passalaqua