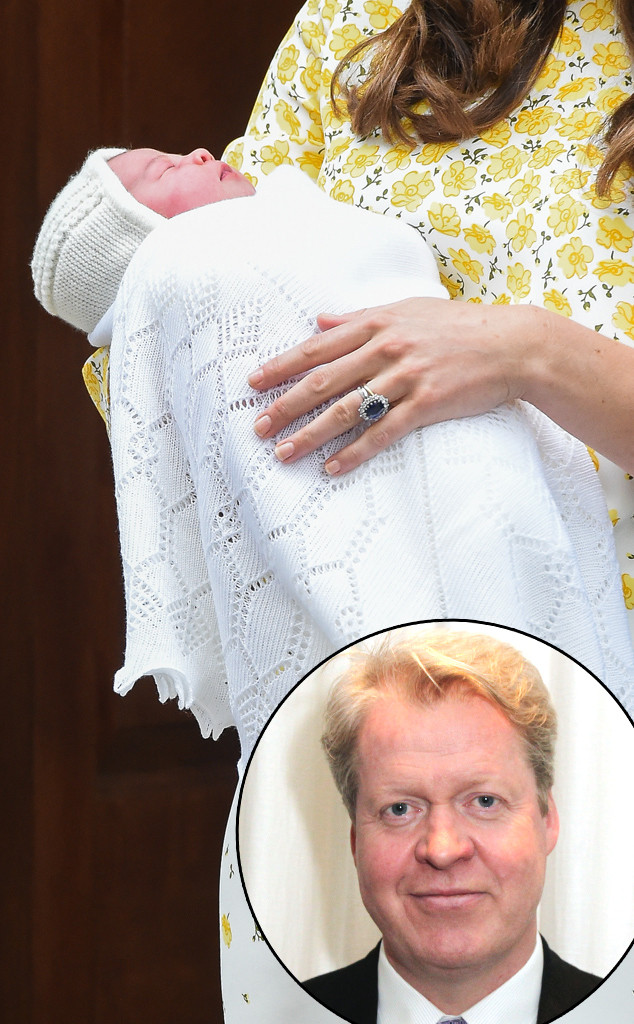 Samir Hussein/WireImage/David Buchan/Getty Images
Charles Spencer, brother of the late Princess Diana, has weighed in on the name of her son Prince William and wife Kate Middleton's newborn daughter Princess Charlotte Elizabeth Diana.
The second royal baby was born on May 2 and is fourth in line to the British throne, following big brother Prince George, who is 1 and 1/2, their dad and their grandfather Prince Charles, Diana's ex-husband. Her name was revealed on Monday. She is the most prominent member of the extended royal family to be named after the late Princess of Wales...but is not the first overall.
"Perfect names," Charles Spencer, the ninth Earl Spencer, said on Twitter on Monday. "My 2-year old Charlotte Diana will be thrilled at cousinly name-sharing. Is at an age where thinks world revolves around her!"
Lady Charlotte Diana Spencer is his seventh child and first with third wife Countess Karen Spencer, formerly Karen Gordon.