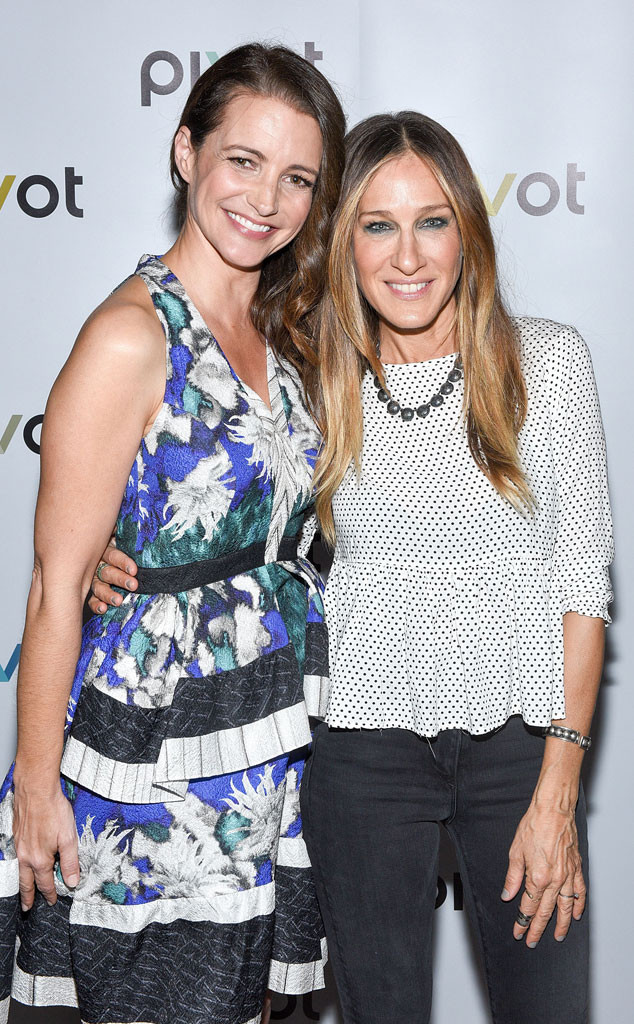 Grant Lamos IV/Getty Images
There's nothing like having the support of your friends during a big event.
That must have been how Kristin Davis felt when Sarah Jessica Parker attended a film screening of her new documentary Gardeners of Eden in New York City Tuesday. Both Sex and the City alums looked gorgeous posing together for the cameras, but we wish that Kim Cattrall and Cynthia Nixon could have been there, too.
Certainly with half of the women there it seems like it could be simple enough to get the other two for a full-blown reunion! Davis even told E! News exclusively that they are all interested! "I think we'd all like to do it again," Davis told E!'s Marc Malkin. "We want to do it!"
Those comments only furthered the frenzy that she and SJP had started last fall, when they tweeted each other messages that potentially referred to a third installment.