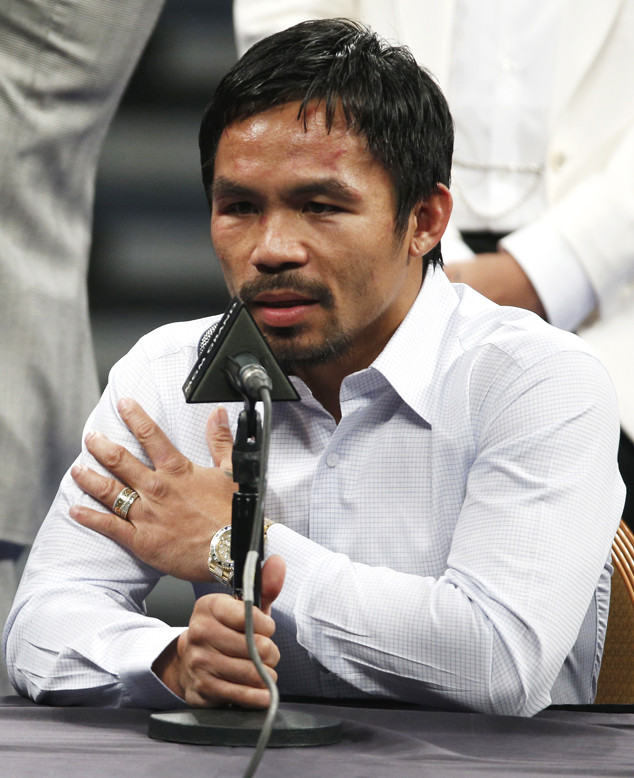 AP Photo/John Locher
We know a lot of people were pretty pissed when they were faced with blank TV screens after ordering up the so-called "Fight of the Century" on Saturday night on Pay Per View.
And now we may find out just how many people felt scorned the morning after when they found out that Manny Pacquiao, who lost the 12-round bout to Floyd Mayweather, fought hurt.
Stephane Vanel and Kami Rahbaran have filed a lawsuit on behalf of themselves "and the putative class" that alleges Pacquiao, his manager Michael Koncz, promoter Top Rank and Top Rank founder Bob Arum commited consumer fraud by not revealing to the Nevada State Athletic Commission beforehand that Pacquiao had injured his right shoulder in an April 4 sparring session. Koncz told reporters yesterday that Pacquiao will be undergoing surgery to repair a tear below his rotator cuff.