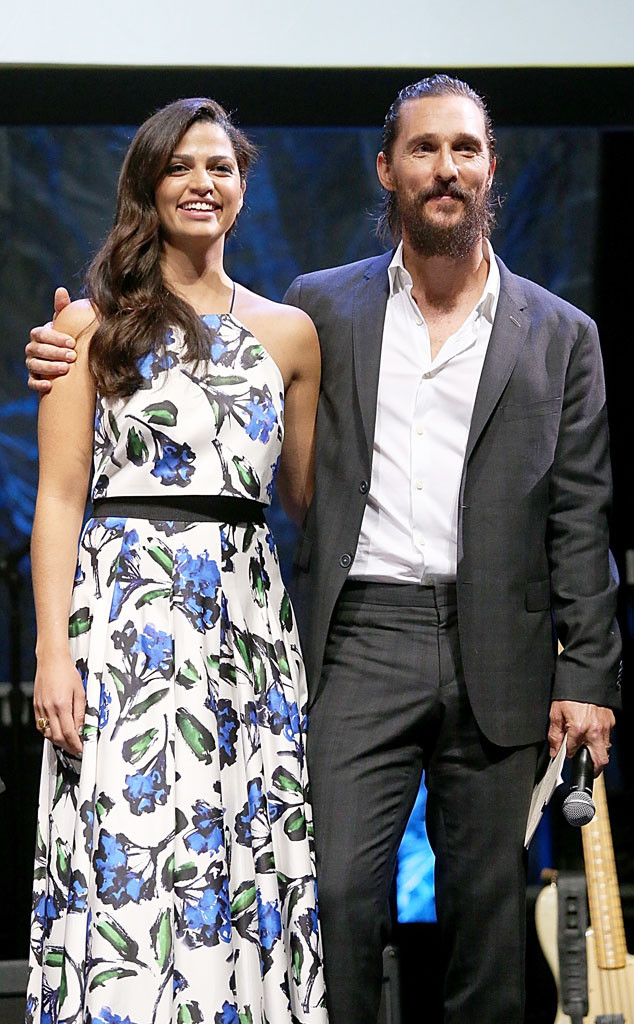 Gary Miller/Getty Images
Matthew McConaughey knows his life is more than just alright, alright, alright.
Between his solid acting career and adorable children, the actor finds himself grateful for many things in and around his life.
But in the new issue of Haute Living Los Angeles, the Oscar winner makes it clear that Camila Alves is a huge reason why he's so happy.
"Now I get to wake up next to someone who I know loves me the way she does—my wife—who gave birth to our three beautiful, healthy children," he shared in the May/June issue available Wednesday. "I get to live in a nice place, and I have things to look forward to every day—work, play, and sometimes nothing at all."
He added, "I look forward to Mondays. It's very rare to have a career where I don't need days off. I love going to work."