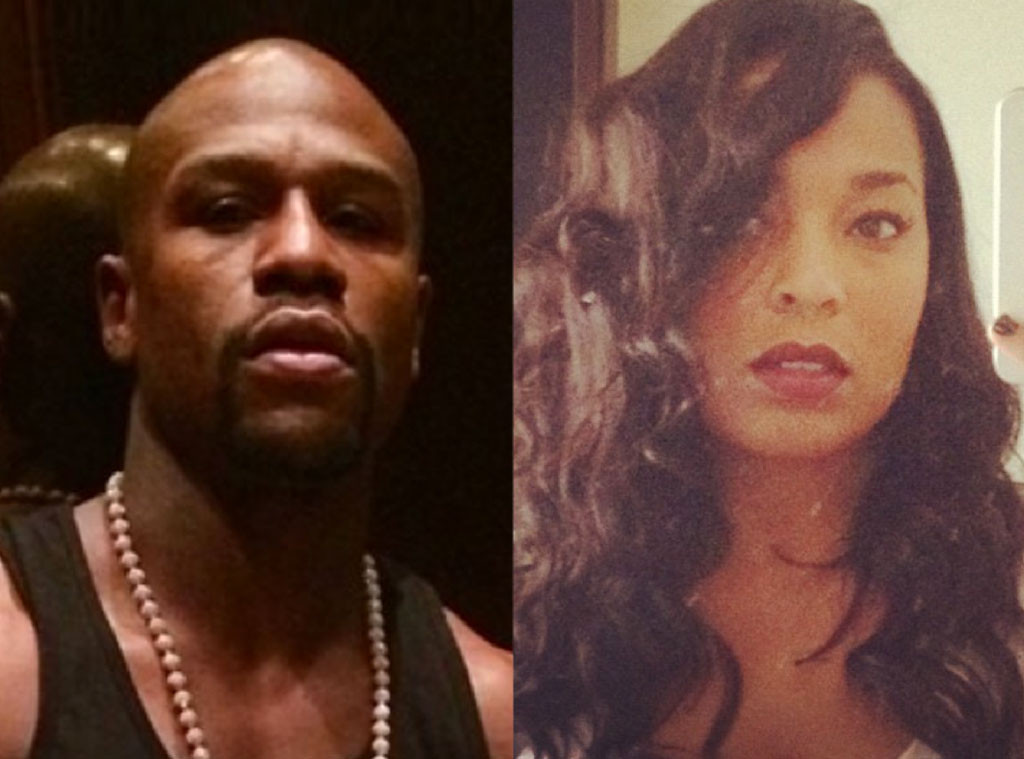 Instagram
Floyd Mayweather has gotten himself into another fight—a legal fight.
The pro boxer is on the receiving end of a $20 million lawsuit from his ex Josie Harris, who is also the mother of his children. Harris is suing Mayweather for defamation, intentional infliction of emotional distress and negligent infliction of emotional distress, according to the lawsuit she filed in Los Angeles Superior Court and obtained by E! News.
The lawsuit comes shortly after Mayweather sat down with Katie Couric in anticipation for the big fight on Saturday, where he ultimately defeated Manny Pacquiao in a unanimous decision, and the host asked him about his 2010 domestic violence incident involving Harris.
"Did I kick, stomp and beat someone? No, that didn't happen," Floyd told Couric. "Did I restrain a woman that was on drugs? Yes, I did. So if they say that's domestic violence, then, you know what? I'm guilty. I'm guilty of restraining someone."
Now, Harris is suing Mayweather, saying she's been labeled a drug addict and that she was humiliated. Mayweather "maliciously lied about his beating" of her "disclaiming any responsibility for the attack that left Harris with serious injuries," Harris states in the court documents, adding that "these lies were calculated to serve harm" to her, both personally and professionally.
In the file, Harris states that on Sept. 9, 2010, at around 5 a.m. Mayweather entered her house and grabbed her by her hair in a jealous rage. She states that he started to "viciously beat her—punching, striking, dragging and tossing her around the house—all in front of her frightened children."
She also describes the alleged incident in detail, stating that he entered her home, irate and irrational, demanding to know who she was dating.
Harris called police, but once they arrived, Mayweather asked them to remove Harris from "his" property. Police convinced Mayweather to leave, but around five hours later, he returned to the house knocking in a side door that opened to their son's bedroom, according to the documents.
Once inside the home, Harris said Mayweather slugged the back of her head and then hit her with an onslaught of "rabbit-punches." He then dragged her around the family room by her hair, her lawsuit states. He grabbed her iPhone questioning her about texts and allegedly screamed "I'll f--king kill you." Harris said she pleaded with her kids to call 911 and then eventually her son Koraun ran out of the house and got security.
The next day after the incident, Mayweather turned himself in to the Las Vegas police station and was subsequently sentenced to 90 days in jail.
Harris says she was Mayweather's girlfriend for 18 years and is the mother of his three children, Koraun, Zion and Jirah.