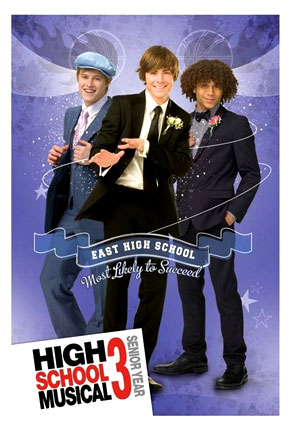 Disney
High School Musical 3: Senior Year's opening-weekend box office could depend on whether the Veblen effect comes into play. And maybe the Giffen Paradox, too, although that's less likely, as you well know.
Or maybe you don't well know. Join the club.
"There's just no precedent," says Exhibitor Relations box-office analyst Chad Hartigan.
Opening tomorrow, HSM3 is a theatrical sequel to a pair of Disney Channel movies. Will people—and by people, we mean 11-year-old girls—pay multiplex prices for a franchise they previously enjoyed for free—and by free, we mean it sure seemed free since Mom and Dad covered the cable bill?
This is where the Veblen effect comes in.