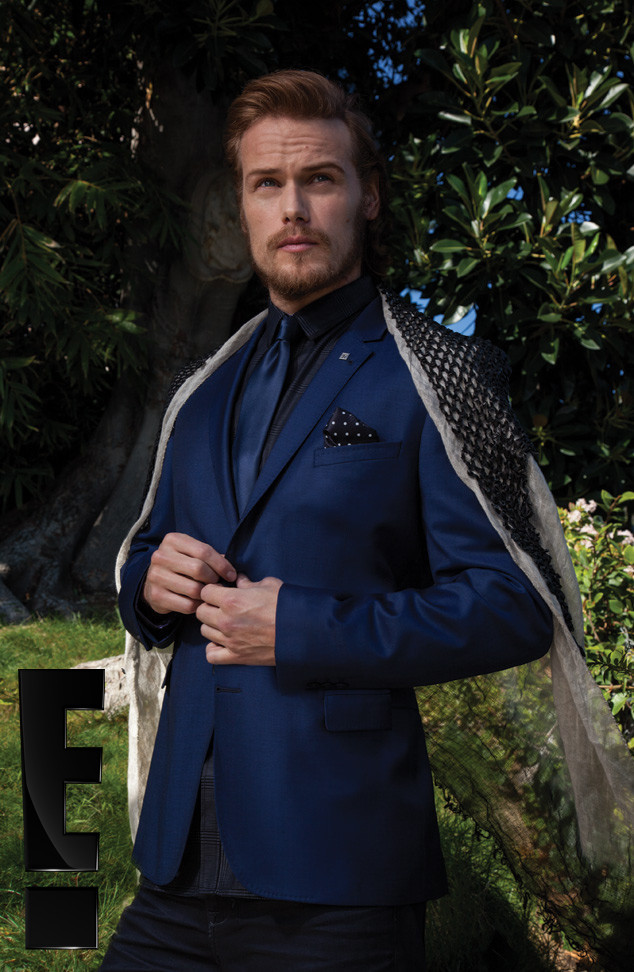 Miranda Penn Turin exclusively for emmy magazine
Great Scot indeed!
After weeks of nearly non-stop voting, campaigning, letter-writing, and tweeting, millions of fans have spoken: Sam Heughan has been crowned the winner of E! Online's Alpha Male Madness 2015.
With a whopping 66.34% against Once Upon a Time's Colin O'Donoghue, the Outlander star rose above every other guy on television and took home the title of the best lead actor on TV.
Colin's fans put up a valiant effort, but, alas, Outlander fans proved they are nothing to mess with.
Regardless of whoever "officially" won, however, let's be honst: We all came out of this as winners. Both Colin and Sam, as further proof that they are made of awesome, took to Twitter multiple times to challenge both each other and their fans to vote as much as possible, and even agreed to dress up as each other's characters in an effort to rally even more votes.
Today, Sam gave us this statement to pass along to you, the amazing fans, regarding his win:"A huge THANK YOU, to everyone that voted in #alphamaleMadness!! Pirate outfit in the cleaners (plus currently in midst of shooting this little show called "Outlander"?) but will honor the win and our amazing fans with a pic... Will Colin don the corset!?"