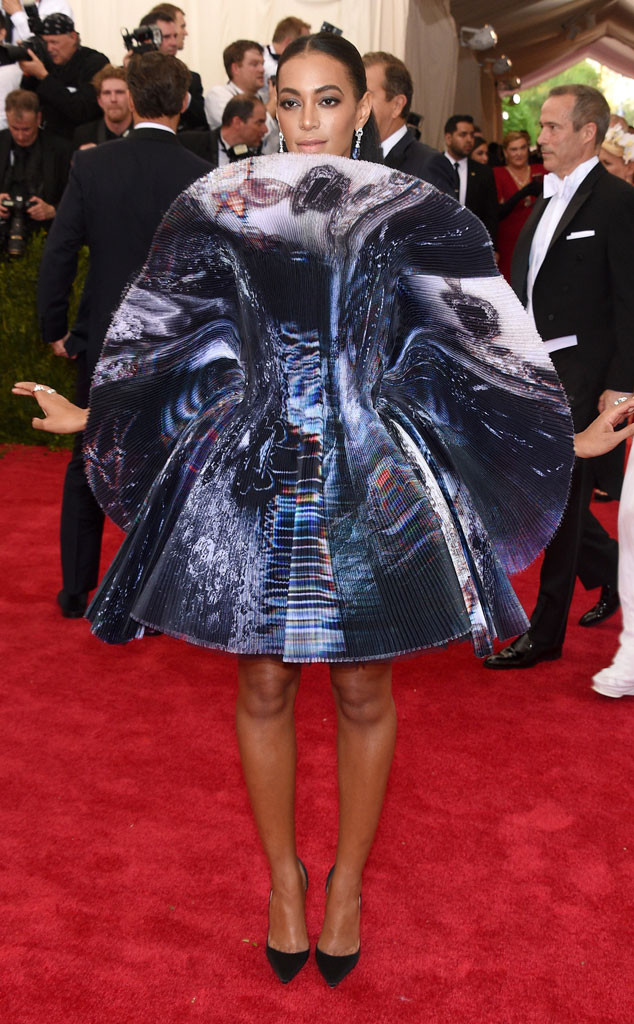 Larry Busacca/Getty Images
No, Solange Knowles isn't flipping her dress up to show you London and France at the 2015 Met Gala.
Her dress actually looks like a fan, in honor of the night's theme, "China: Through the Looking Glass." Or like a flower that just bloomed for the world to see. Or a freshly opened clam or other creature from the sea. Depends on what angle you're gaping from.
The singer donned what can only be described as a futuristic design by Giles for the Costume Institute's big night in NYC, her short dress more walking work of art than, well...dress.
Though hats off to Solange, who tends to be the more cutting-edge of the Knowles sisters when it comes to style, for really going for it.