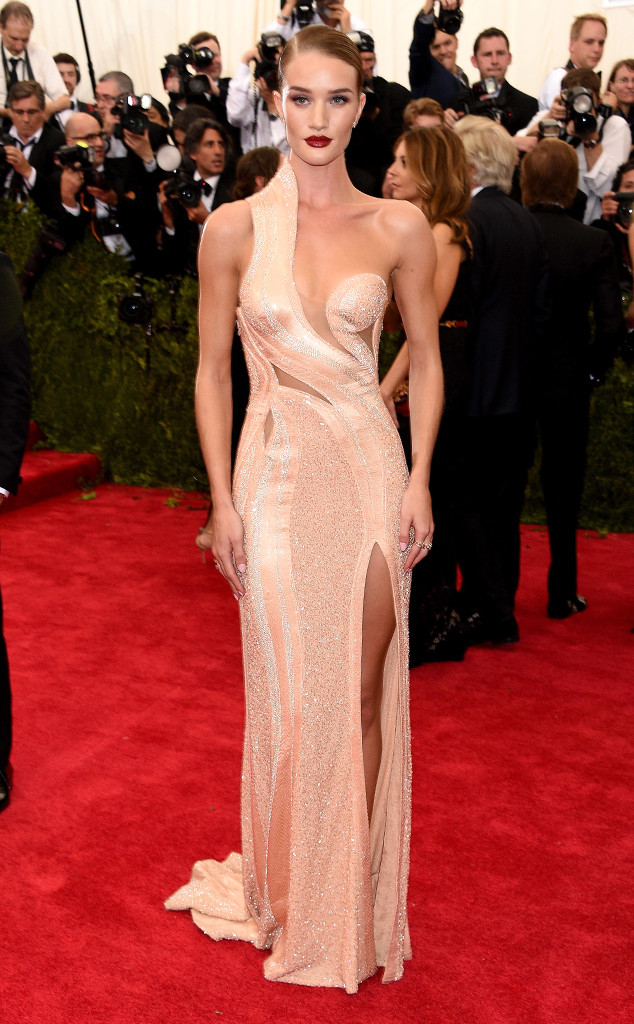 Larry Busacca/Getty Images
Hmm.
Facts are facts: Rosie Huntington-Whiteley is one of the most gorgeous gals around. But the custom Versace gown that the Victoria's Secret model is pasted into at the 2015 Met Gala has somewhat of a shapewear-as-outerwear situation going on in the chest department.
The lines of the nude dress are lovely, tracing the statuesque stunner's figure like an artist's brush. But the bust area... too much fabric? Not enough wire? Not enough tape? Too much tape? She still looks stunning, of course, but there are some bumps where there should be clean lines.