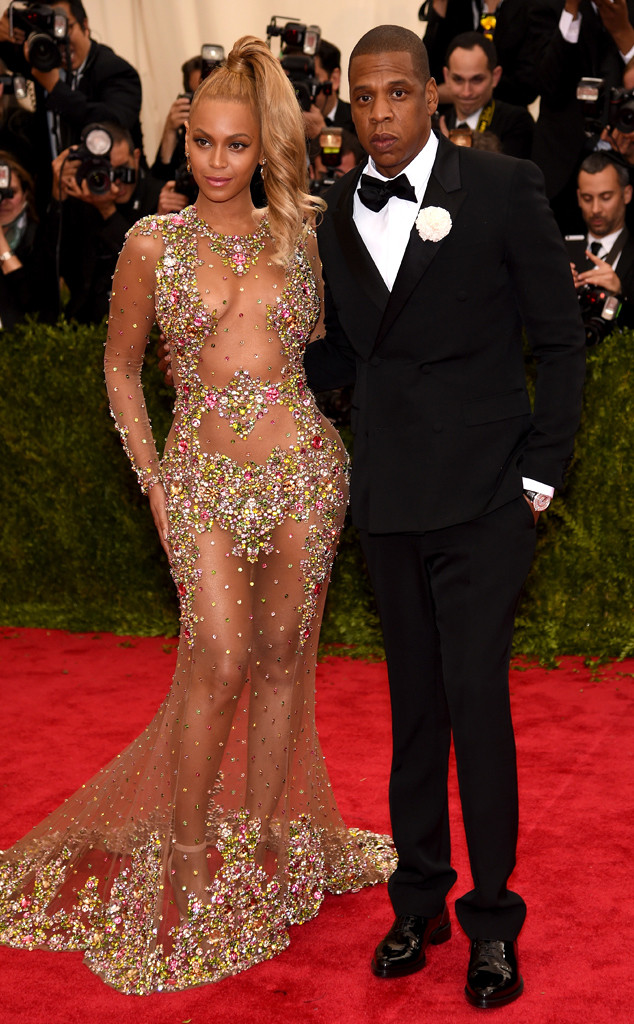 Dimitrios Kambouris/Getty Images
The Queen has arrived—and talk about making an entrance.
Beyoncé was so fashionably late in getting to the 2015 Met Gala that folks started worrying that she wasn't going to make it, with concerned stylist Kevin Ntoi even creating a mock missing-person poster in hopes of locating the 33-year-old star with the "life-changing eyebrows."
But as it turned out, she was worth the wait.
With Jay-Z by her side, she hit the carpet in a barely there, glittery Riccardo Tisci for Givenchy confection that looks inspired by I Dream of Jeannie, right to the top of her high ponytail.
"Met Gala 2015," she first captioned an Instagram pic of herself, taken in what appears to be a kitchen, basement or other decidely non-glamorous entrance to the Metropolitan Museum of Art. (And we think we know how she snuck in...)
And then she shared this photo of the back...