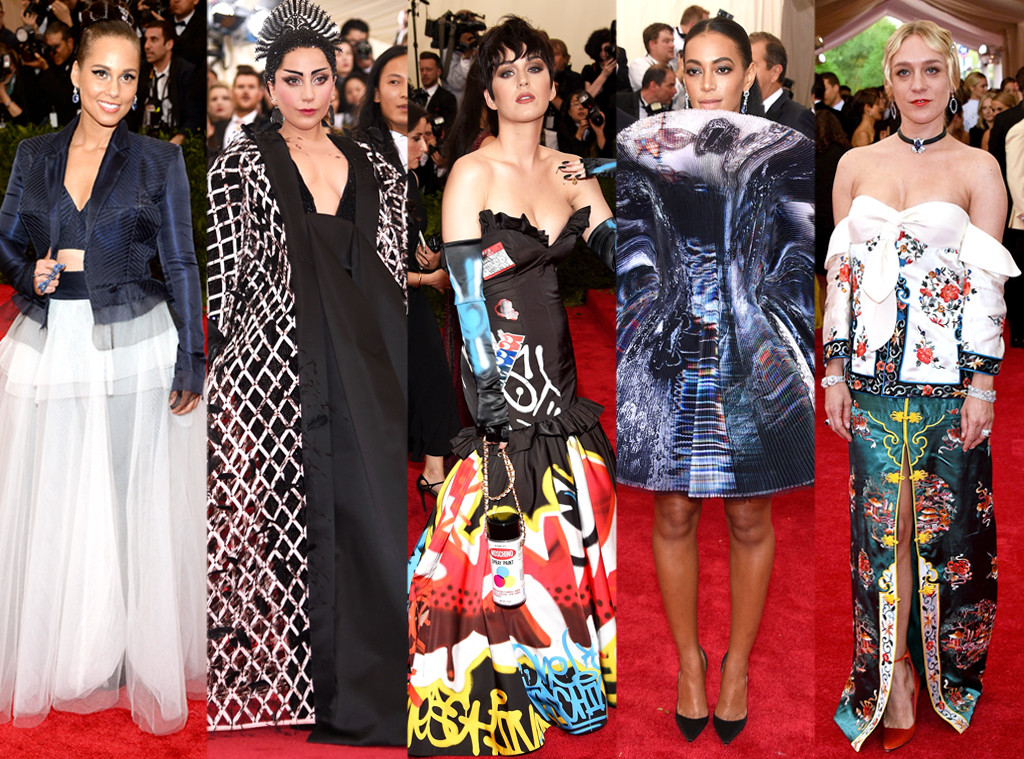 Dimitrios Kambouris/Getty Images, Larry Busacca/Getty Images, Kevin Mazur/WireImage
One thing's certain: It was not slim pickings for the 2015 Met Gala's worst dress roundup!
There were truly some memorable gowns tonight, but not for the right reasons. Nope, Alicia Keys lead the pack in an awkward Jean Paul Gaultier ensemble with a frothy tulle skirt offset by a blazer and crop top combo. And while Lady Gaga is never one to err on the side of caution, this voluminous Balenciaga dress—complete with headdress—was regrettable at best. 
And come on, Katy Perry! Graffiti belongs on the sides of walls, not on red carpet gowns! This Moschino confection (complete with a spray can clutch) fell short of red carpet elegance, and failed to relate to the "China: Through the Looking Glass" theme. And if Solange Knowles' was trying to make sure we focused on her Giles dress and not last year's elevator drama…well, done and done.
And what else is there to say about Chloë Sevigny except: Clearly, it is a case of when prints attack!
Think this worst dressed collection is rough? You haven't seen half of it—check out all of the worst dressed ladies in the gallery below!