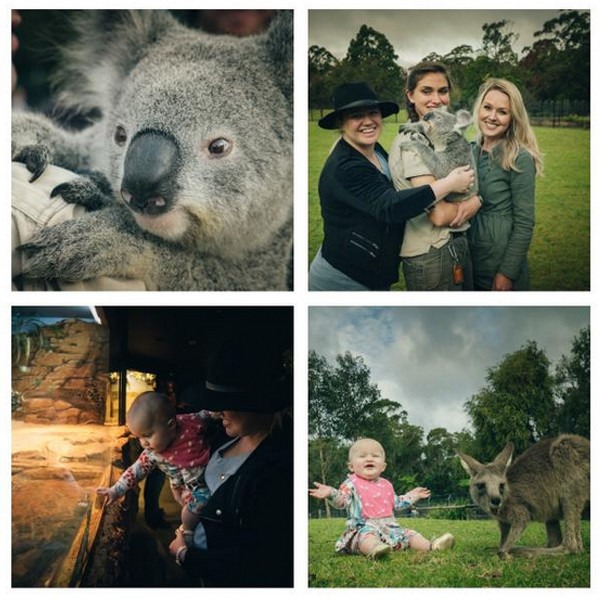 Twitter
Lions and tigers and bears, oh my!
Kelly Clarkson has decided to kick off May with a family trip down under to Australia. From the looks of things, her first stop is the Symbio Wildlife Park.
Joined by husband Brandon Blackstock and a few more friends, the group was able to get extra close to kangaroos, koalas and other special animals.
Even River Rose Blackstock got to sit next to a joey! Well, unless some creative editing was involved with this Instagram.
"First day in Australia spent at the @SymbioWildlifePark," the American Idol winner wrote on social media. "Best day ever! River made lots of friends. Check this place out! #symbiozoo" 
She added with a separate collage of photos, "More good times at #Symbiozoo. River loves animals!!"
Clarkson's little one isn't just a fan of four-legged friends. As it turns out, the 10-month-old has already discovered a love for music while attending mom's shows backstage.
There's also a special place in her heart for the Nashville Predators. Just last month, Brandon and Kelly's little one went to the Stanley Cup Playoffs game to experience the crazy world of hockey. From the looks of things, somebody turned into quite the fan.
"River's first sporting event!" the "Heartbeat Song" crooner shared on Instagram while River smiled for the camera. "#GoPreds #Nashville she's so excited haha!"
For better or worse, this trip to Australia won't just be all play. Clarkson has a gig scheduled for this Friday in Sydney. Until then, family comes first!