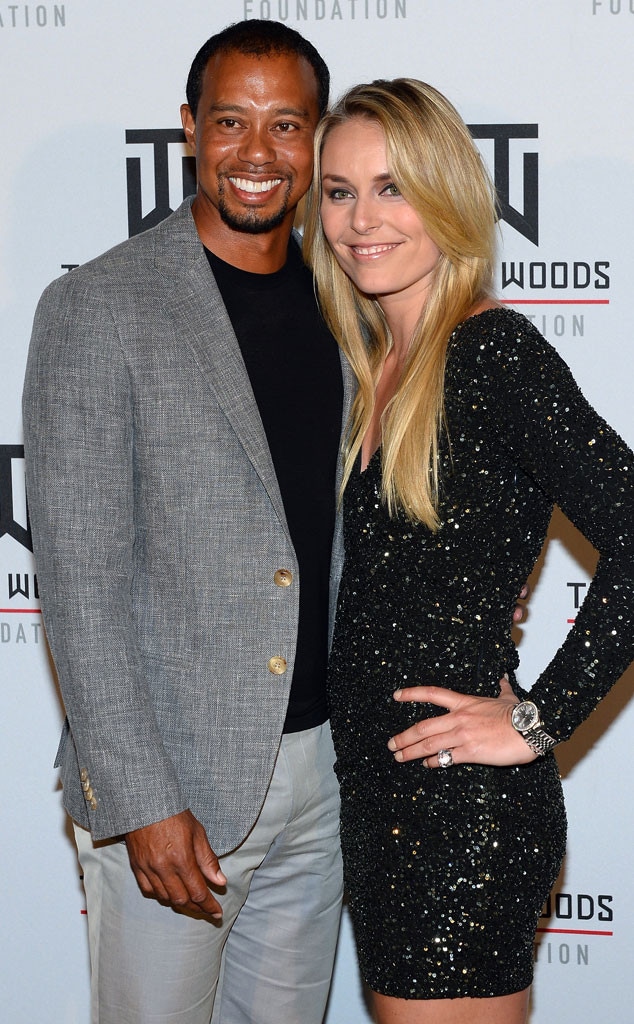 Ethan Miller/Getty Images
One of Hollywood's sportiest couples has decided to part ways.
After three years of dating, Lindsey Vonn and Tiger Woods announced that they have broken up and are no longer dating.
"Tiger and I have mutually decided to end our relationship. I will always cherish the memories that we've created together," Vonn wrote on Facebook. "Unfortunately, we both lead incredibly hectic lives that force us to spend a majority of our time apart."
She added, "I will always admire and respect Tiger. He and his beautiful family will always hold a special place in my heart."
Courtesy: Tiger Woods/Lindsey Vonn, Facebook.com
Woods also confirmed the news on his personal website by telling fans, "Lindsey and I have mutually decided to stop dating."
He continued, "I have great admiration, respect and love for Lindsey and I'll always cherish our time together. She has been amazing with Sam and Charlie and my entire family." 
Throughout her romance with the golf star, Vonn has been open about not wanting to say "I Do". In fact, she told Vogue that she is "definitely not getting married, to anyone."
But there is no denying the fact that the Olympic skier shared a special bond with the fellow athlete. In fact, it was Woods that helped give her strength during her well-documented knee injury.
"I'm not a very patient person. He's very patient and mentally tough," she recently shared on Today. "He said just be patient, keep working hard, and everything is going to turn around. It really helped me get through it."
And despite all the critics during their high-profile romance, Vonn doesn't appear to regret the relationship one bit.  "I don't really care what anyone else thinks," she said. "As long as we're happy that's what matters."