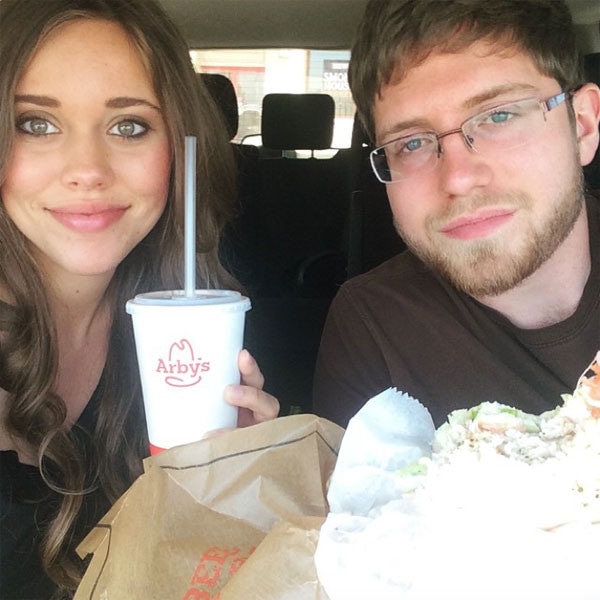 Instagram
Time to eat for two!
Just a couple of short weeks after announcing to the world that she was expecting her first child with husband Ben Seewald, Jessa Duggar decided to give fans a taste of her pregnancy journey.
From the looks of things, someone is feeling hungry and ready to enjoy some tasty sandwiches.
"Lunch date with my man," Jessa wrote on Instagram while snapping a selfie with her husband. "Yeah…because 'the baby' was craving Arby's. I love being able to use that excuse."
So what did the mom-to-be order through the drive-through? Based on her Instagram captions, the 19 Kids and Counting star went for a complete meal composed of a roast beef sandwich, Arby's sauce and a Jamocha Shake. 
The popular drink is a milkshake composed of chocolate and coffee flavors. Sorry, did we just make you really thirsty?
Putting food aside, both Jessa and Ben can't believe they will be parents in a matter of months. In fact, their due date is Nov. 1, which just so happens to fall on their wedding anniversary.
"We are so excited. We have started talking baby names," Jessa revealed to People. "It is one of those things that is so special, picking a name for a baby."
And while the soon-to-be parents are just "trying to take it one day at a time," there is already a bit of chatter about the couple expanding their family in the future.
"Our hearts haven't changed on adoption," Jessa revealed. "We're still making plans."