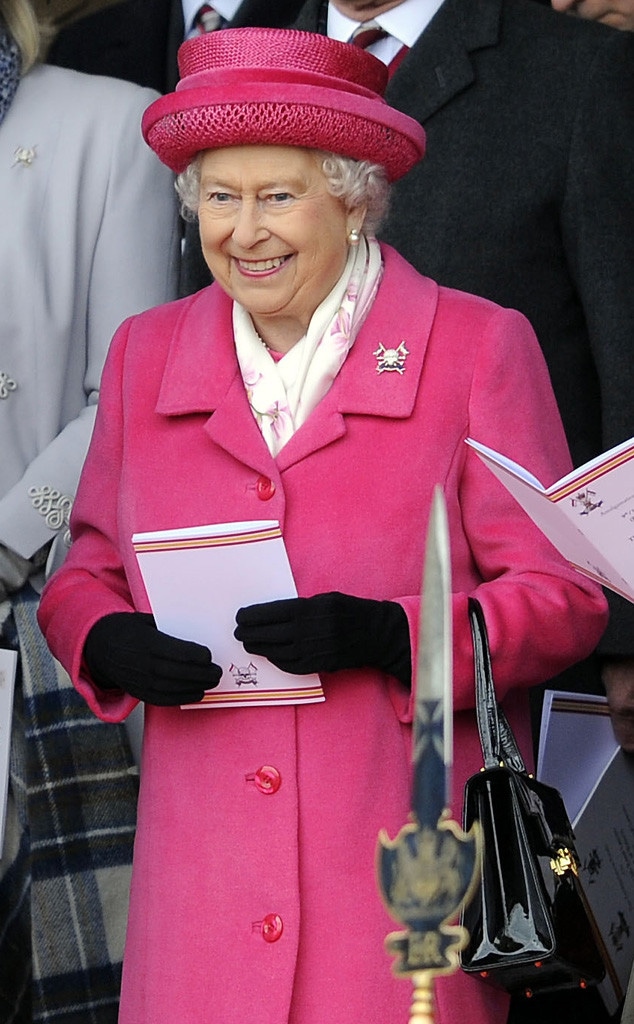 Press Association via AP Images
Queen Elizabeth II is one happy great-grandmother! On the day of the birth of the second royal baby, she dressed perfectly for the occasion.
On Saturday, May 2, her grandson Prince William and wife Kate Middleton, the Duke and Duchess of Cambridge, welcomed their second child and first daughter in London. The baby, who joins 1 and 1/2-year-old brother Prince George, is the fourth in line to the British throne and the first princess to be born into the royal family in 25 years. (The most recent one is Princess Eugenie, born to the queen's son Prince Andrew and now-ex wife Sarah, Duchess of York in 1990.)
The queen, 89, was seen wearing a fuchsia pink dress coat and matching hat and grinning from ear to ear during a visit to Richmond Castle in North Yorkshire, England, to attend the amalgamation parade of The Queen's Royal Lancers and 9th/12th Royal Lancers.